The Food Safety Authority of Ireland has issued an urgent recall of Premium Carved Roast Turkey due to an incorrect use-by date.
The product, available from Centra and Musgraves, has the wrong use-by date printed on the label.
The packaging states that the meat will stay fresh until the 30th of October, a month later than what it's supposed to say.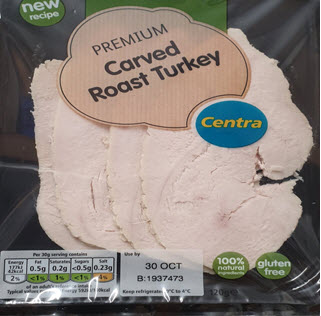 A statement on the FSAI's official website reads:  "The implicated batch is unsafe to eat after 30 September 2019."
The affected product's batch code is B: 1937473 and it's country of origin is Ireland.
Words: Catherine Taylor