Cillian Murphy has opened up about the loss of his co-star, Helen McCrory who he had worked with on hit show, Peaky Blinders since 2013. The actress sadly passed away in April of last year, and it was revealed that she died at home after a private battle with cancer.
The news was shared at the time by her husband, Damian Lewis in an emotional statement posted to Twitter. He said; "I'm heartbroken to announce that after a heroic battle with cancer, the beautiful and mighty woman that is Helen McCrory has died peacefully at home, surrounded by a wave of love from friends and family."
"She died as she lived. Fearlessly. God we loved her and know how lucky we are to have had her in our lives. She blazed so brightly. Go now, Little One, into the air, and thank you."
Now, her co-star on the show, Cillian Murphy has spoken in more detail about the huge loss she is to the show and as a friend. Speaking with Esquire UK he said; "I still can't believe she's not here. It doesn't make sense. I've never lost anyone like that — who was young and a friend."
"She was inspirational. People throw that word around, but she genuinely was. Her values, the way she dealt with her kids and Damian…"
Continuing he added; "It was very confusing. But she was magnificent. She was an absolutely magnificent person. She cares about everybody. She's really funny and really cool, and she had this real warmth. She really cared."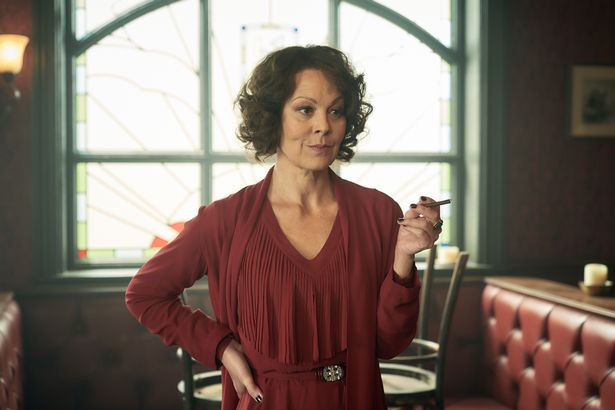 At the moment it has been revealed that the new season of the show will be released early this year, but an official date is yet to be announced. This will be the sixth and final season of the hit show, and it struggled with set-backs throughout due to the Covid pandemic and the script also had to be revised following Helen's tragic passing.
Speaking about filming this new season without her Cillian said; "It wasn't a very pleasant shooting experience, for loads of different reasons."
The Cork native shared that the cast found out about her death mid-ay through filming, and it was very difficult to continue; "We were just reeling throughout the whole thing. She was a dear, dear pal and she was the beating heart of that show, so it felt very strange being on set without her."
"The difficult thing to comprehend is that, if it wasn't for Covid, there would be a whole other version of this show with Helen in it. But she was so private and so f***ing brave and courageous."