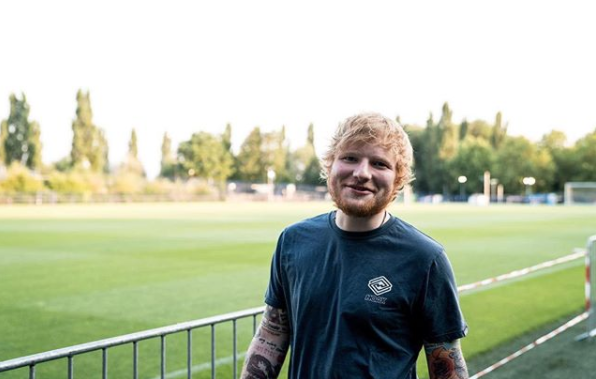 The Friends goodness just keeps on coming, first we had the reunion, then the hilarious Matt LeBlanc meme's and now we have Ed Sheeran joining Courteney Cox for the iconic Ross and Monica dance routine.
We don't know how this happened but we are glad it did.
Courteney Cox posted the hilarious video of the two perfectly nailing the dance routine that Courteney's character Monica performed with David Schwimmer's character Ross in the show. Monica and Ross break out this routine to win a spot on a New Years Eve dance broadcast.
Ed and Courteney are perfectly in-sync and both remembered all the moves which is impressive as it is a lengthy routine.
View this post on Instagram
We love that Courteney isn't afraid to relive her Friends days and that Ed isn't afraid to show us his moves.
We wish this was part of the original reunion show as it would have definitely been a stand out moment. The show had plenty of other celebs and iconic moments to keep us happy though, such as Lady Gaga performing Smelly Cat with Lisa Kudrow and Justin Bieber dressing up as "Spudnik".
We hope that Friends lives on forever with all of these celeb fans wanting to pay tribute, next we need a leather pants reenactment from David Schwimmer (If you know, you know).