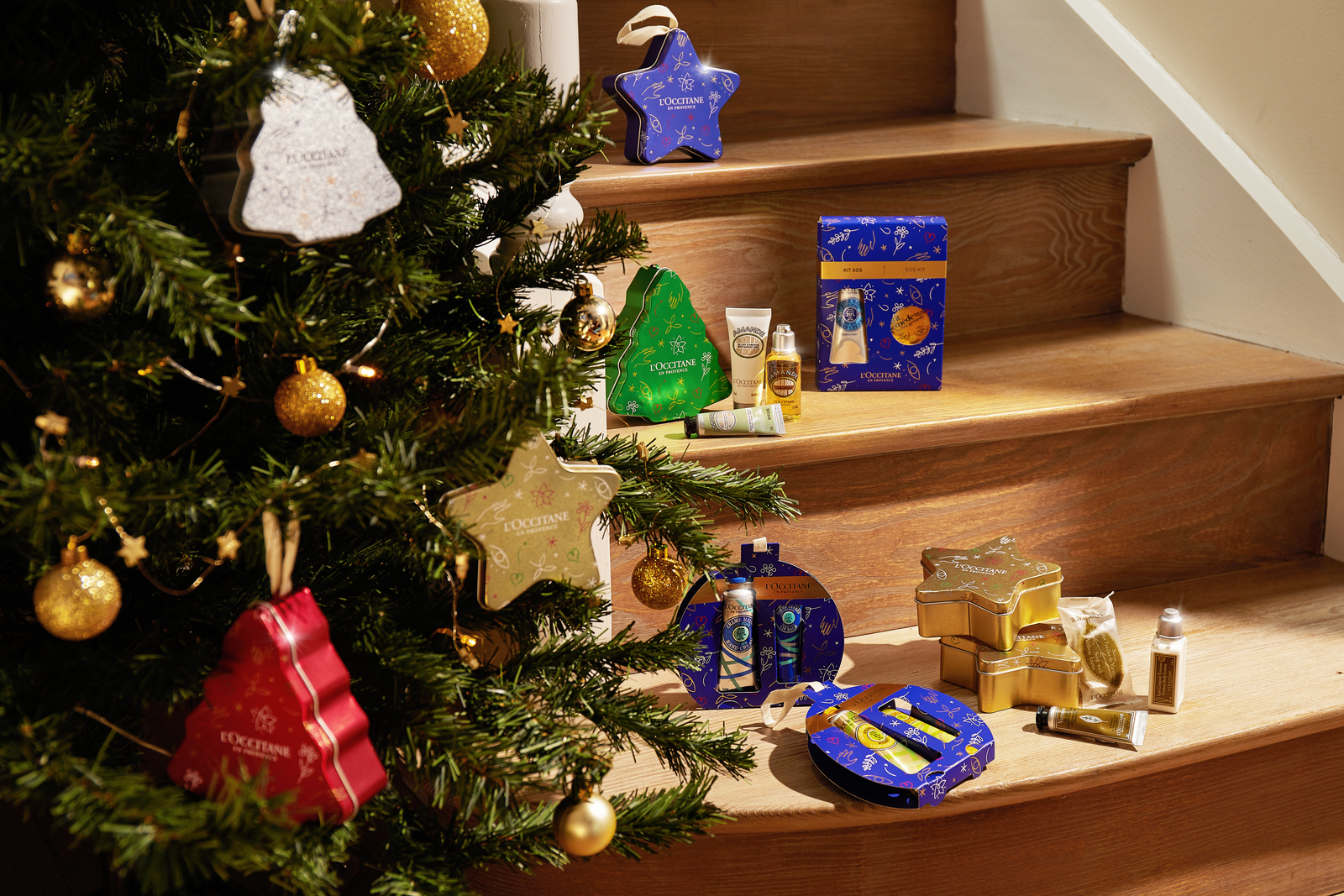 This Christmas will certainly look like no other. After a manic year, we all deserve some self-care and TLC. Whether we treat ourselves to some gorgeous products and take the time to indulge in them, or give the gift of self-care and indulgence this Christmas.
Thanks to L'OCCITANE's gorgeous gifting range, Christmas shopping has never been easier.
We've chosen eight of our top picks from L'OCCITANE, to treat yourself to something special or to tick off each present on your to-buy list. From advent calendars to skincare sets, there's something for everyone.
Hand Illustrated Reusable Advent Calendar €185 (worth €250)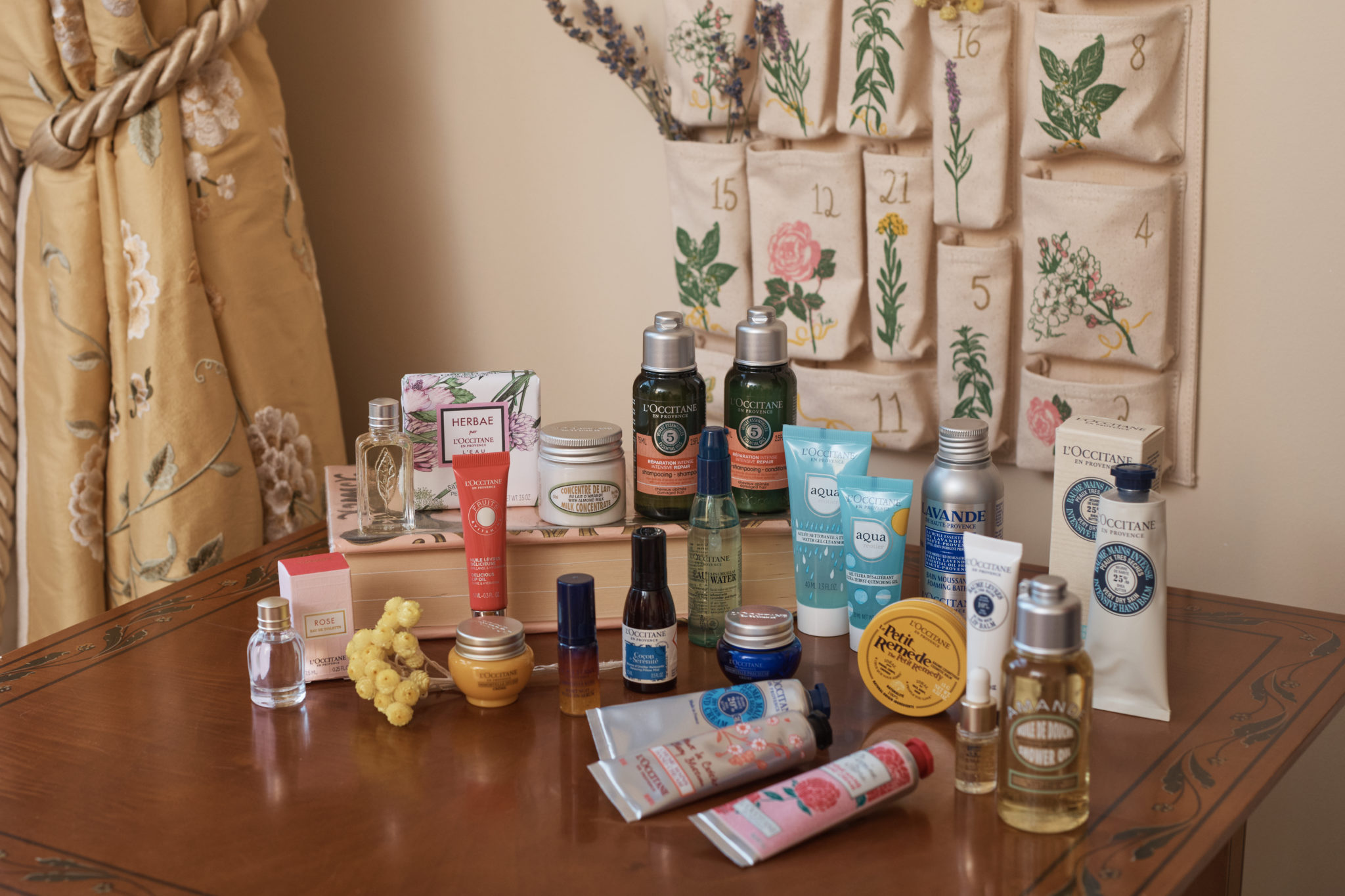 Looking for the perfect pre-Christmas gift for yourself? Look no further! The long-awaited and always popular L'OCCITANE Advent Calendars are back again this year! Created in collaboration with UK illustrator Isla Simpson, this hand-illustrated Advent Calendar is made from recycled cotton and reusable for years to come.
Inspired by nature and the magic of Provence, each pocket unveils a luxury size product, including the Herbae par L'OCCITANE Eau de Parfum, Aqua Réotier Water Gel Cleanser, Immortelle Precious Overnight Mask and many, many more. Treat yourself to the Hand Illustrated Reusable Advent Calendar €185 (worth €250)here.
The Limited Edition Verbena Mandarin Range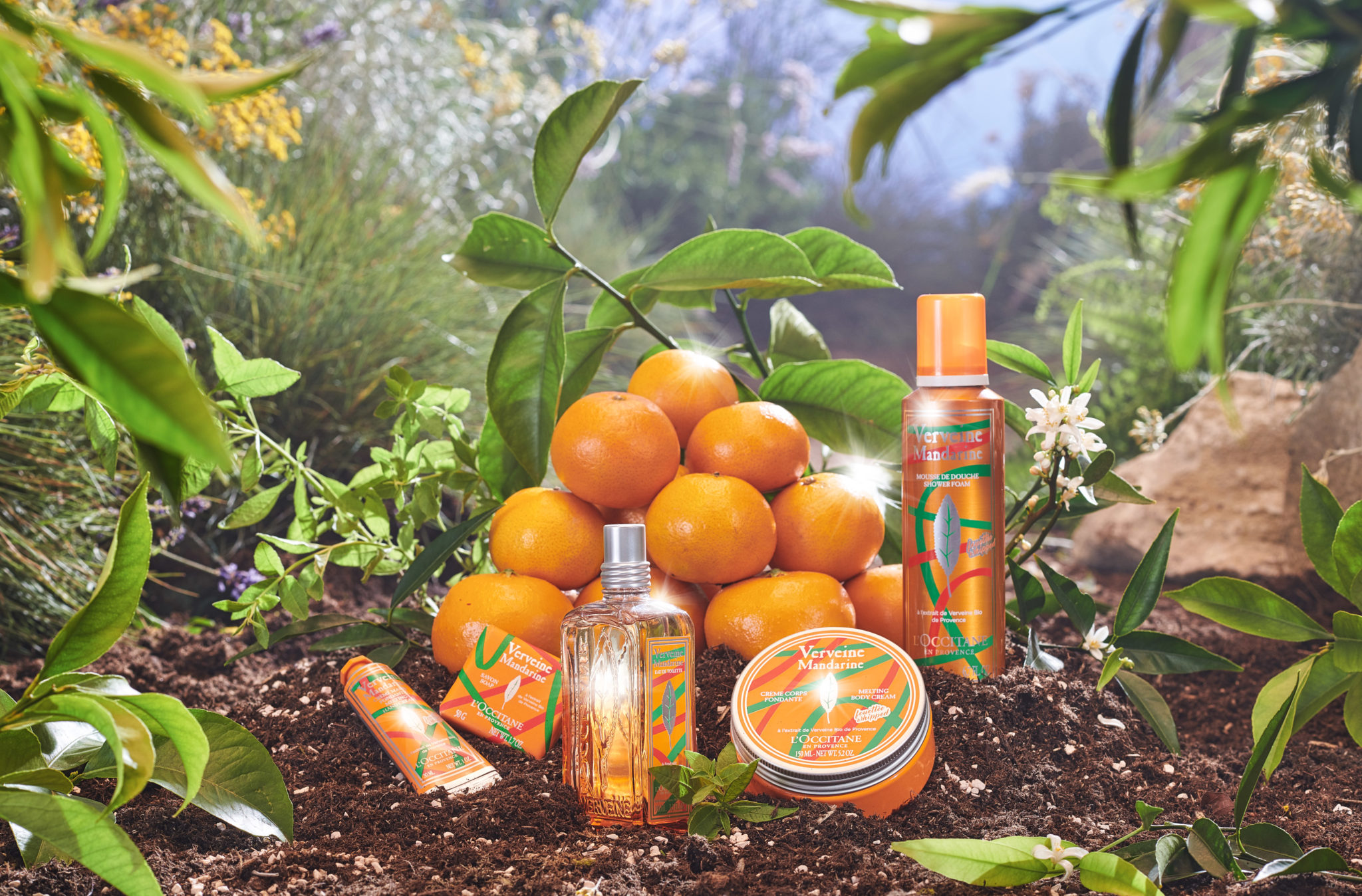 This gorgeous limited edition range from L'OCCITANE is sure to be a firm favourite this festive season. The fragrance captures the aroma of mandarin peels tossed over the burning orange embers in crackling fireplaces. Mandarin, and smoky atlas cedarwood swirl together with the citrus of verbena, to create a spellbinding bouquet that will whisk you away to the bustling Christmas markets of the South of France.
Choose from the Verbena Mandarin Eau de Toilette, Melting Body Cream, Whipped Hand Cream and more, this collection envelops you in the glow of cosy time spent with loved ones by the fireplace. Rooted in the season's natural bounty of citrus, enjoy this merry scent as a special gift to yourself or share with your favourite fireplace companion. Check out this limited range right here.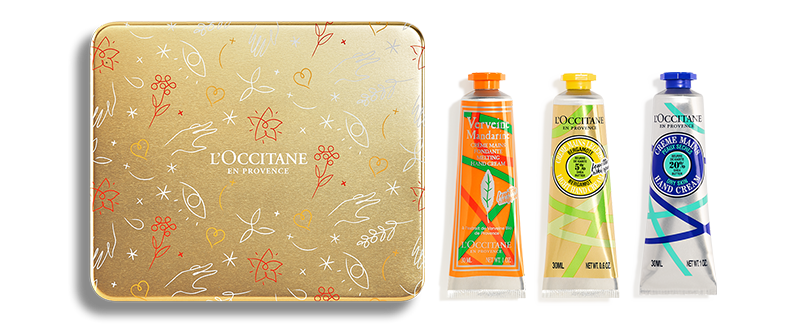 If there's one thing that's on everyone's must-buy list right now, it's a luxurious hand cream. This L'OCCITANE trio ticks all the boxes. With this trio, you can enjoy the Shea Bergamot Hand Cream, Shea Butter Hand Cream and the Verbena Mandarin Hand Cream. Shop here.
Men Essentials Festive Bauble, €13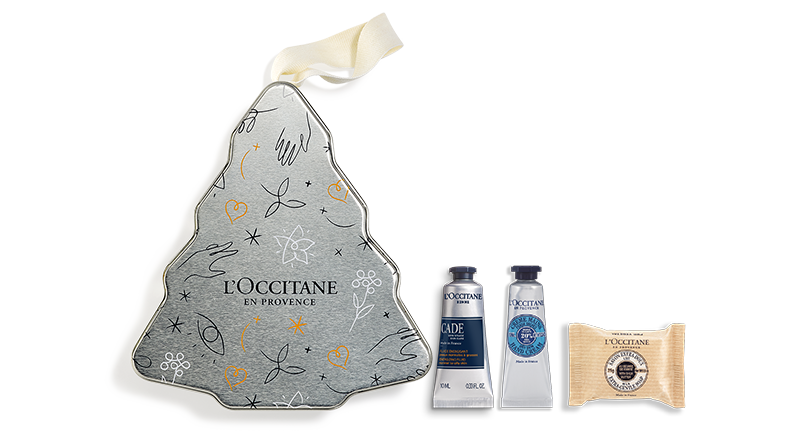 A gift that will put a smile on his face, and look great on the Christmas tree too, what more could we want? The Men Essentials Festive Bauble includes Energising Fluid for the face, Shea Milk Extra-Gentle Soap and a Shea Butter Hand Cream. The perfect festive treats. Shop right this way.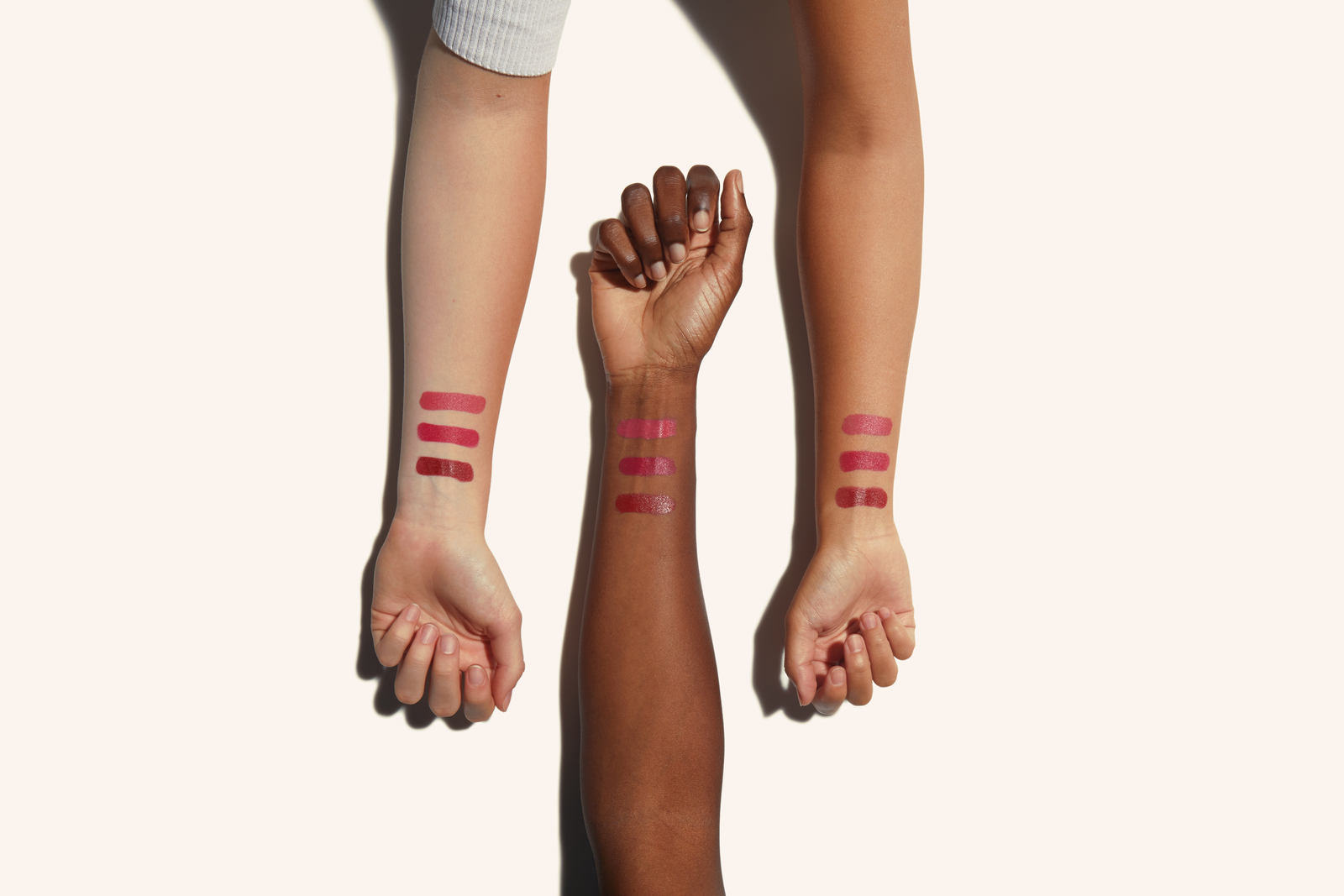 A rich lipstick in the autumn/winter months will always put a pep in your step – even if you are working from home. In three gorgeous shades, the Intense Fruity Lipsticks are inspired by juicy, ripe fruits, these lipsticks offer more than just a pop of colour.
They condition and plump your lips with vitamin E and the essential oils of grapefruit, carrot and pomegranate. Creamy texture, intense pigment and a satiny finish that lasts up to 8 hours. Check out the Intense Fruit Lipsticks here.
The Limited Edition Shea Bergamot Range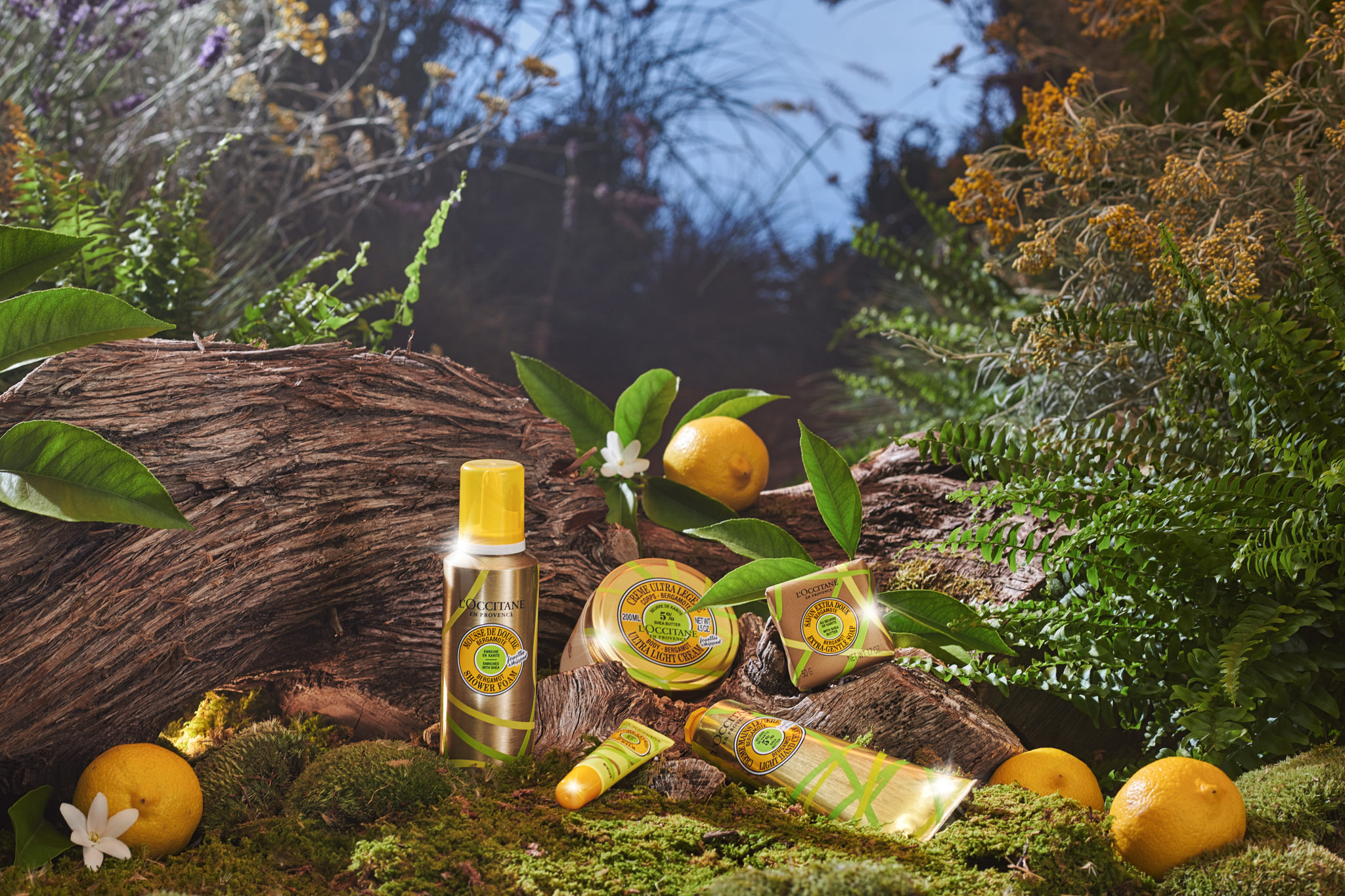 This holiday season, L'OCCITANE brings another limited edition collection, the Shea Bergamot range includes an Ultra Light Body Cream, Lip Balm, Gentle soap and more, all enveloped in the fresh aromatic scent of bergamot.
The invigorating citrus scent of bergamot is paired with comforting shea to delight the senses. The whipped formulations offer the ideal combination of hydration and lightness, that will enliven your bath and body ritual. Shop the Shea Bergamot Range here.
Overnight Reset Collection, €65 (worth €78.50)

A truly gorgeous self-care gift for this season, the L'OCCITANE Overnight Reset Collection combines powerful botanical complex with Immortelle essential oil from Corsica in this exceptional face care routine.
This skin-beautifying gift includes the Oil-To-Milk Facial Make-up Remover for all skin types, Immortelle Essential Water, the extraordinary Overnight Reset Serum and the Immortelle Precious Cream. Shop here.
Immortelle Divine Skincare Gift Set, €99 (worth €134)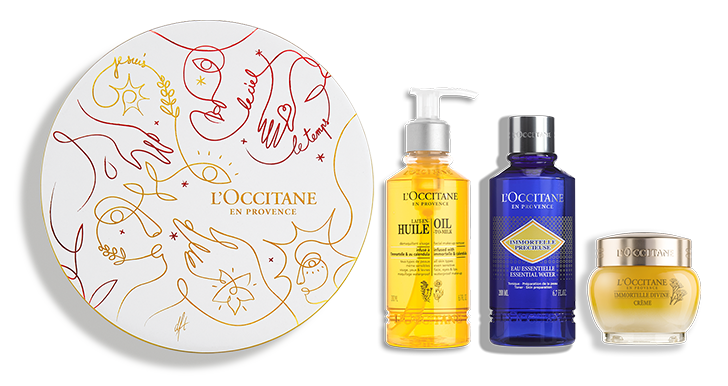 Another stunning skincare set, this anti-ageing routine is formed with the new Immortelle Super Extract, a natural alternative to Retinol, the luscious Divine products glide on smoothly, releasing exceptional benefits for visibly transformed skin. Bursting with vitality and newly energised, your skin will look simply radiant.
Complete with Oil-To-Milk Facial Make-up Remover, Immortelle Precious Essential Water and Immortelle Divine Cream, all packaged in a beautiful L'OCCITANE signature gift box, shop here.
VIP Promotion