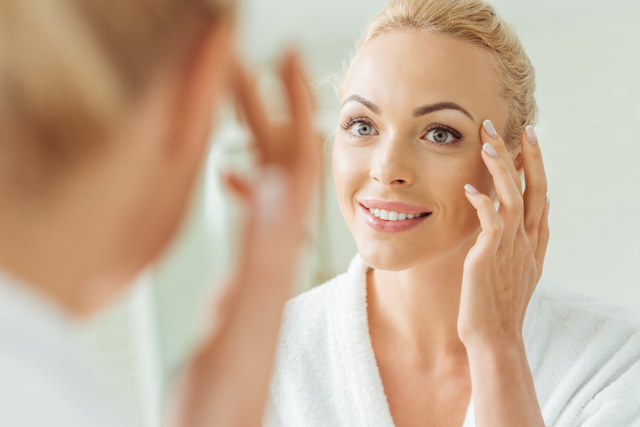 As the weather takes a turn, it's wreaking havoc on our skin. The constant changes and cold air are causing all sorts of issues, leaving us with dreaded dry, blotchy patches on our faces – but thankfully, there's a solution. Giving our skin some TLC with an at-home facial is high on our list of priorities, and No7 Laboratories new Skin Pastes are just what we need.
We fell in love with the CICA-Rescue Skin Paste which reduces redness (€24) and Resurfacing Skin Paste which aids skin texture (€24), when they launched earlier this year and now, there are two new additions to the family.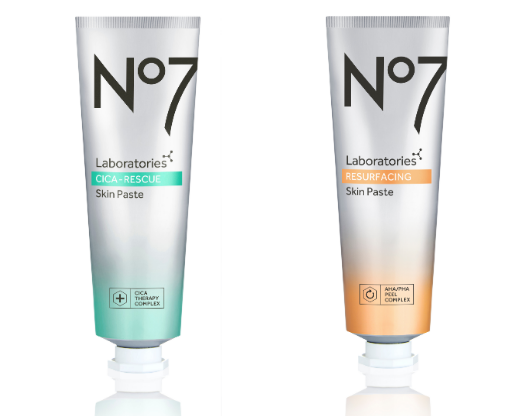 The Hydrating Skin Paste (€24) is here to give our skin a burst of energy, locking in moisture from the very first application.
Jam-packed with hyaluronic acid, this super ingredient deeply nourishes the skin, while the ceramides and NMF act as a barrier, holding all the goodness in place and protecting us from environmental elements and pollutants in the air.
For the best results, massage the product all over your face at nighttime, revealing beautifully soft and supple skin when you wake up the next morning.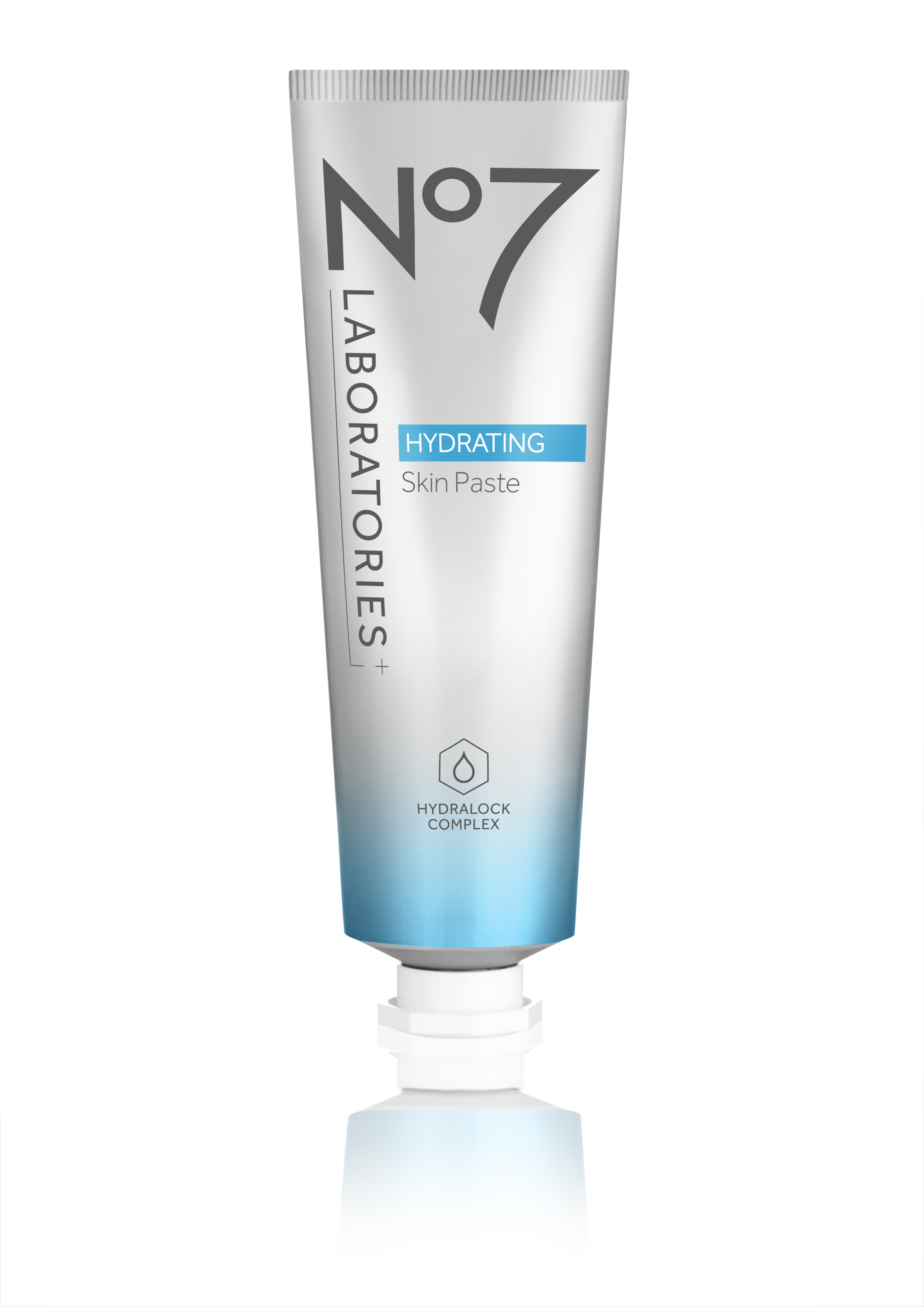 If you're suffering from blemishes, breakouts and excess oil, the Clearing Skin Paste (€24) is the one for you. Whether you apply this directly to specific problems areas or lash it all over the face for deep cleaning treatment, your skin will thank you for it!
The mask contains 2% salicylic acid which works down into your skin, cleaning out the pores and exfoliating away any dead skin cells, while the bisabolol and liquorice instantly sooth. We'd recommend using 2-3 times weekly.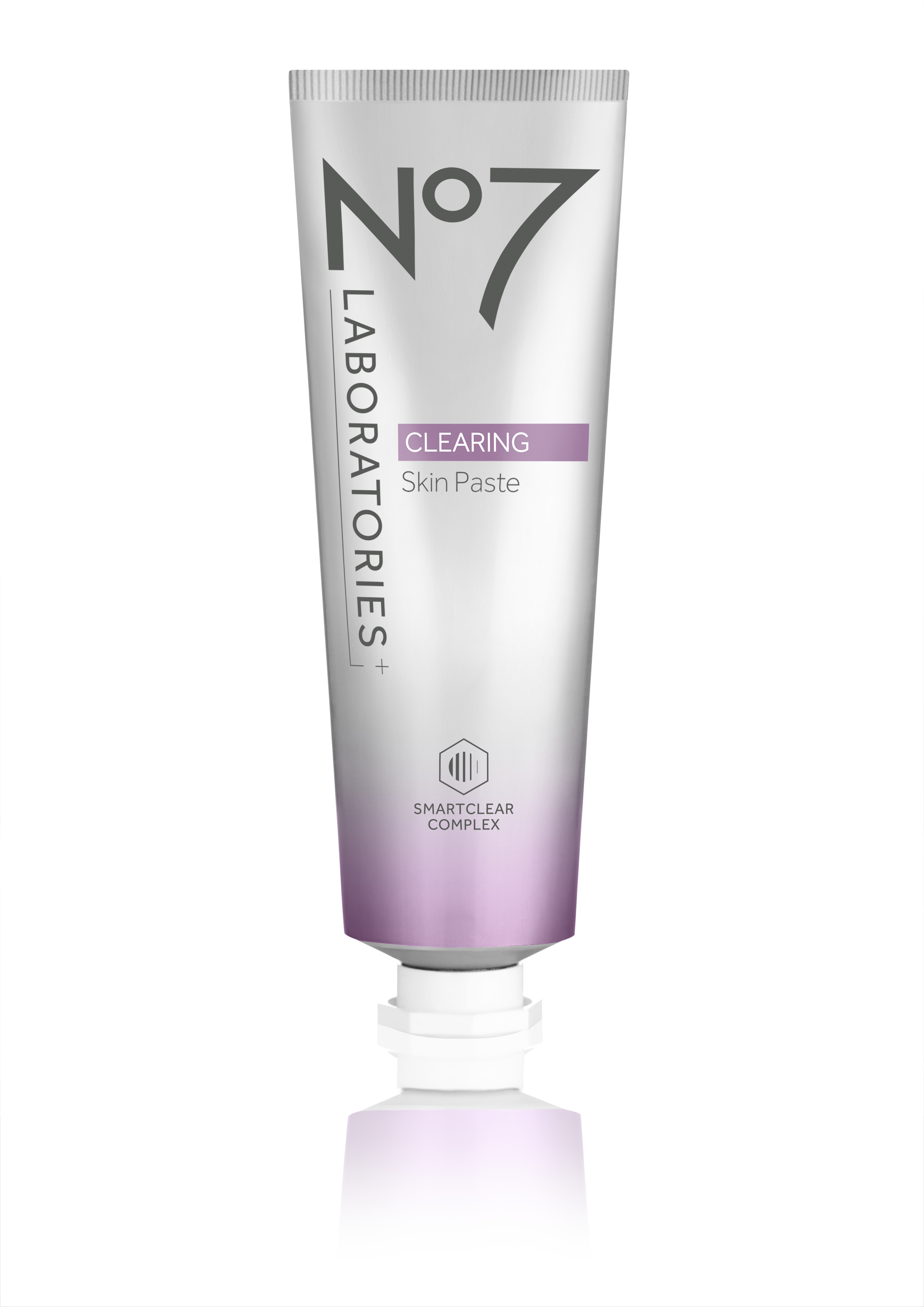 The No7 Laboratories Skin Pastes are exclusively available in Boots stores and at boots.ie from September 25th.
No7 is a leading skincare brand, exclusively available in most Boots stores nationwide and on boots.ie. Launched in 1935 with a range of 'deluxe beauty preparations', No7 has grown to become a global brand that remains committed to helping women look and feel ready for anything, through the creation and evolution of award-winning, clinically proven products.
No7 Laboratories is the revolutionary next step in a commitment to develop targeted, clinically proven, skin-transforming solutions – delivering better results than thought possible from skincare alone. Combining only the most powerful and effective ingredients with effortless, non-invasive application, No7 Laboratories narrows the gap between skincare and professional clinic treatments. *IRI, NPD group & Boots UK Sales Volume data 52 weeks ended 14/07/2018.