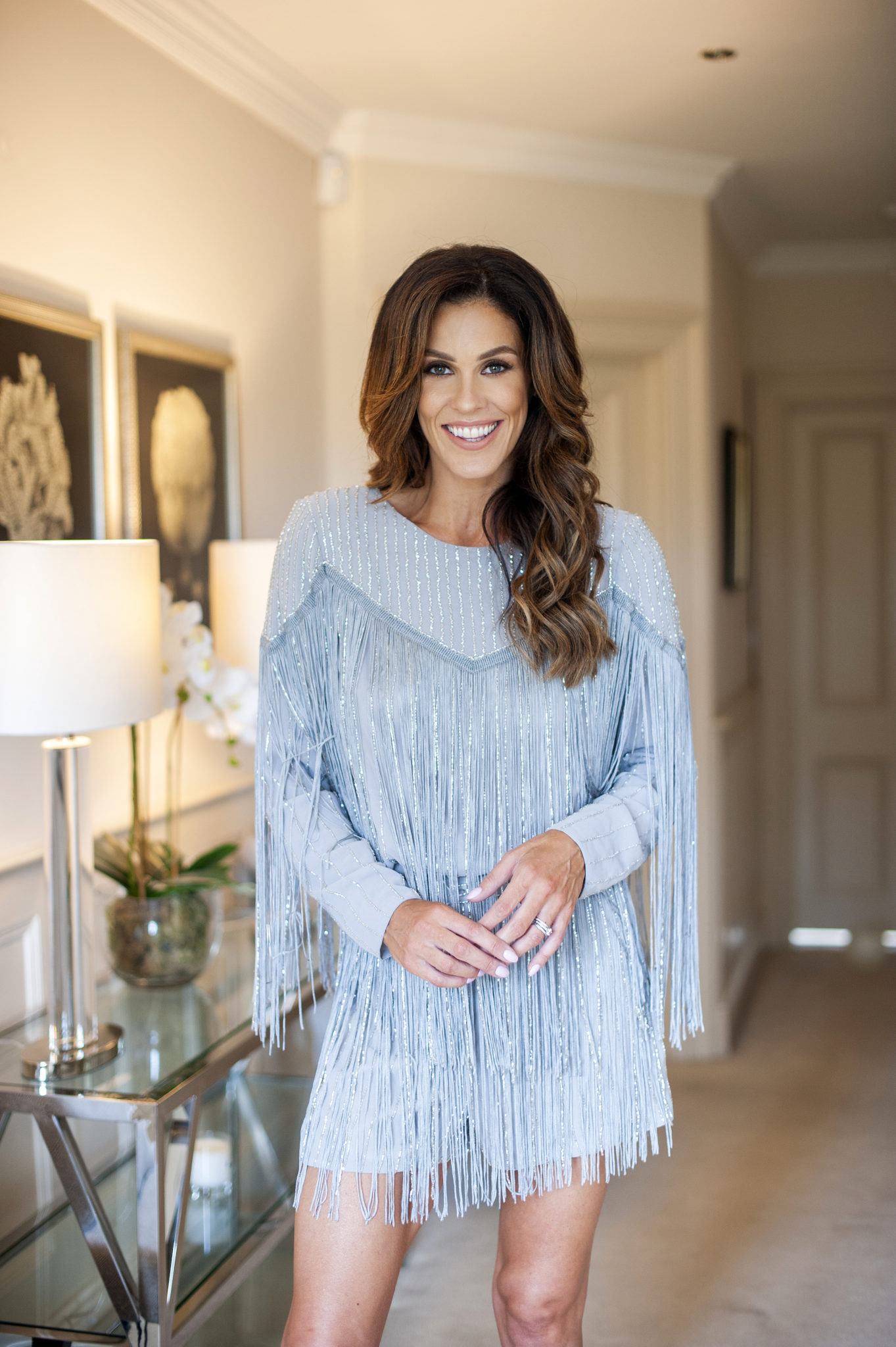 Glenda Gilson has shared an adorable new snap of her eldest son Bobby cradling his tiny baby brother, Danny Mac.
The Virgin Media presenter welcomed her second child to the world last Wednesday with husband Rob MacNaughton.
Due to restrictions surrounding Covid-19, her other son Bobby couldn't be with them in the hospital, but they were introduced to each other, at home, over the weekend.
Sharing a series of hilarious snaps of their first meeting, Bobby rushed to get away from the newborn.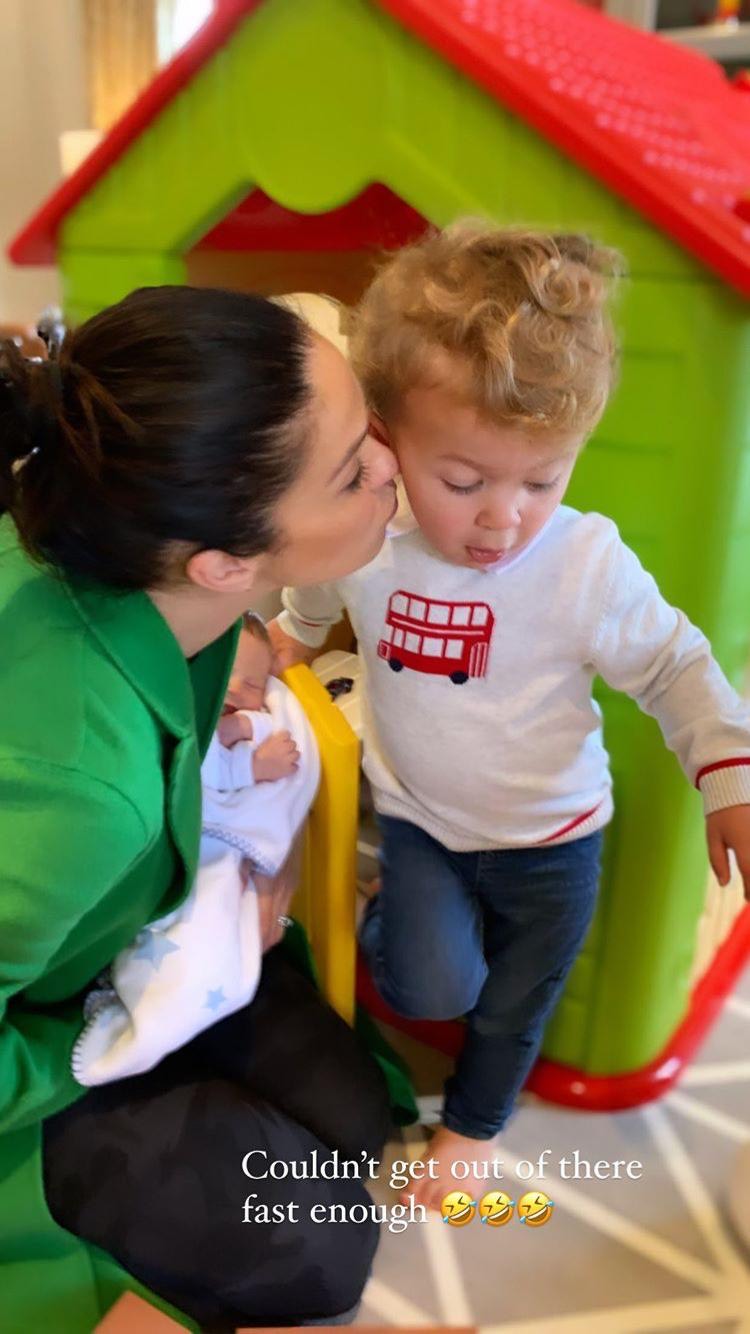 While the brothers didn't seem to care much for each other when they first met, after a few days together, they've formed a lovely bond.
As the pair lay in bed snuggling this morning, Glenda was sure to capture the sweet moment.
"Brotherly love… for a minute," she joked.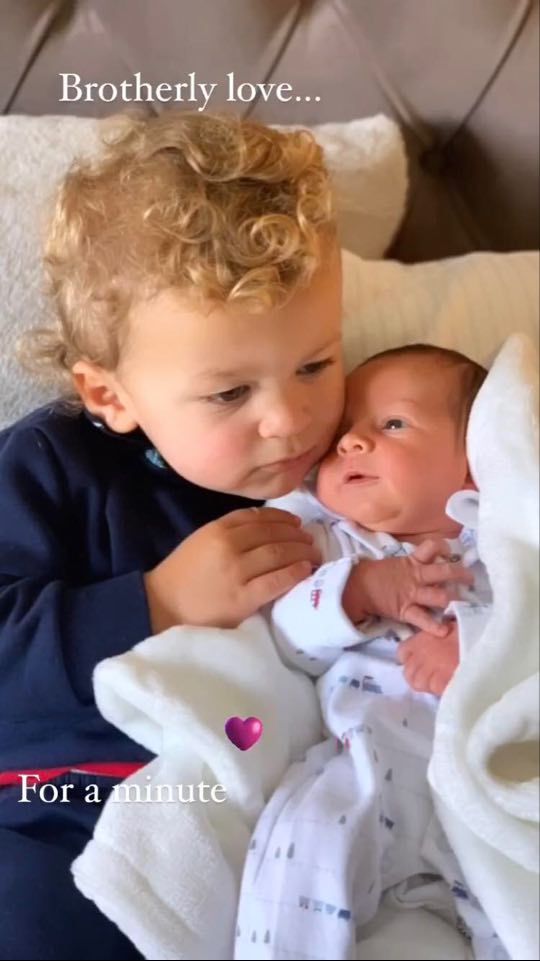 Over the weekend, Glenda shared a reassuring message with other expectant mums, following the birth of little Danny Mac last week.
"A lot of you moms-to-be have been on to me, freaking out, worried about coming in to have your baby – don't be," she said on Instagram.
"I'm in the Coombe so can only speak about my experience here. The nurses and doctors are so professional, masked up and playing by the rules. Just brilliant, can't complain about that."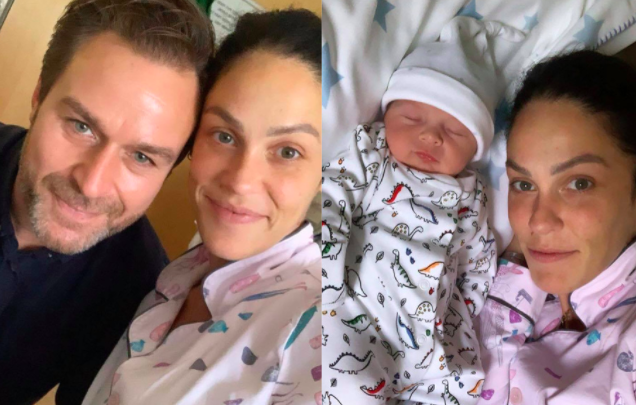 Due to restrictions surrounding Covid-19, her husband Rob was only allowed into the hospital for the birth and short visits afterwards – and the same rule applies for all other couples.
"Rob has been allowed in everyday from 2pm-4.30pm, which is great. Obviously when I came in Rob had to drop me at the door… and I was on my own from there.
"Once I was in labour he was allowed in again and he could stay afterwards for an hour."
She concluded, "I know you first time moms have been on your own pretty much throughout all this, but don't worry you're baby will be with you soon, so best of luck."