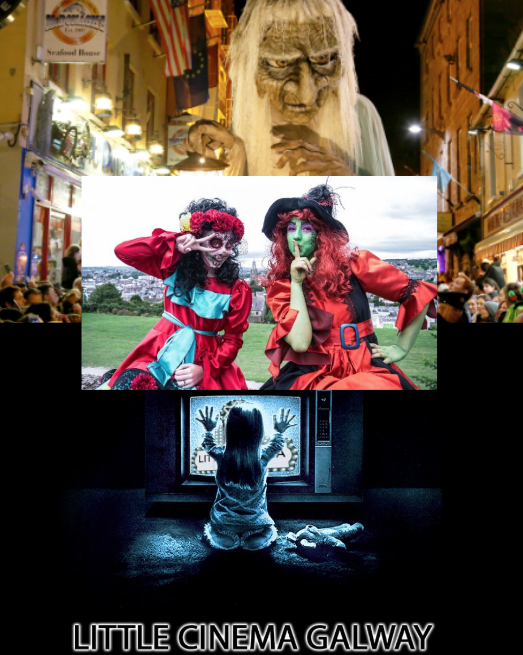 Searching for something to do this Halloween? Well, look no further. We at VIP have you covered with our top picks of the best halloween events around the country this spooky season. Instead of staying at home why not try something different this Halloween by soaking up the cultural activities and events that the country has to offer!
Galway
Macnas Parade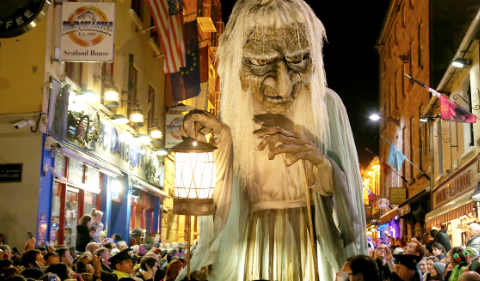 If heading to the West this mid-term break be sure to pay a visit to the acclaimed annual Macnas Halloween Parade. With over 70,000 people both young and old in attendance each year do not miss out on one of Ireland's leading free events in the cultural calender. This year's event entitled 'Danse Macabre' will begin at 5:30pm from Macnas' home on the NUI campus on Sunday the 27th October.
For more information on the Parade and all things Macnas check out www.macnas.ie and get social across Twitter Instagram (MacnasIreland) and Facebook @ Macnas.
 Little Cinema Galway Halloween Night –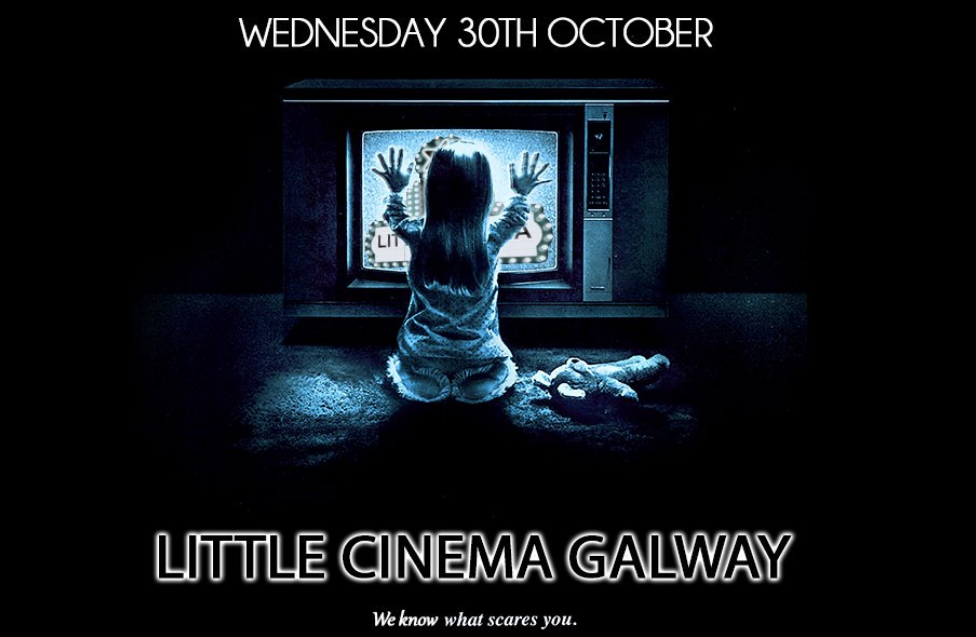 The Little Cinema Galway is taking a spooky turn this Halloween, with the monthly short film club hosting a Horror special!
Some of the country's best up and coming short films will be shown on the night in The Róisín Dubh on October 30th – in what's sure to be a deadly night all round. Tickets are available on the night, and best fancy dress costume wins a Little Cinema hoodie. We can't wait.
Halloween celebrated in Kylemore Abbey and Victorian Walled Gardens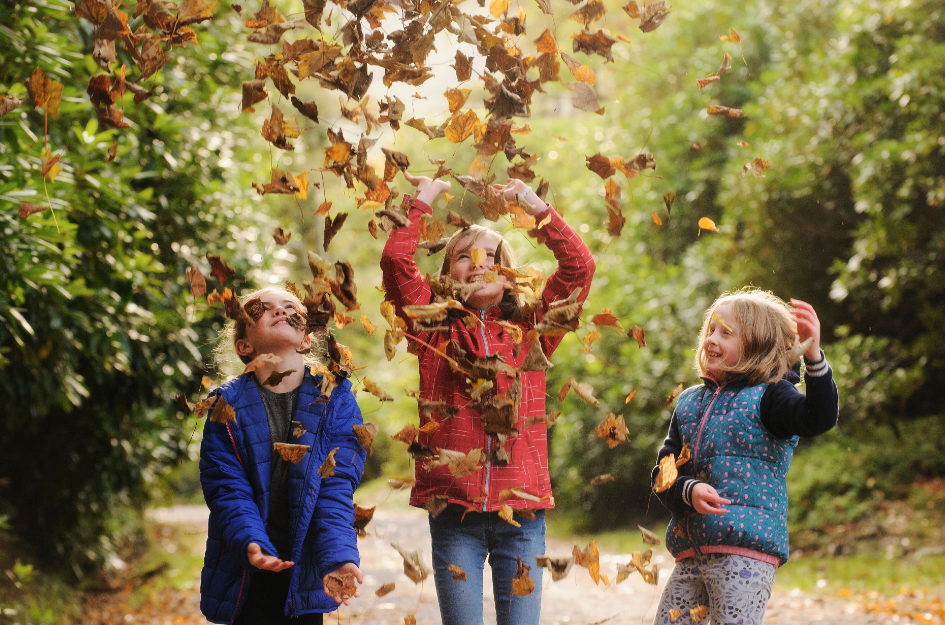 With the countdown to Halloween in full swing why not venture somewhere new this mid-term break. Kylemore Abbey and Victorian Walled Gardens will mark Halloween on Saturday the 27th of October by hosting an afternoon in the beautiful Connemara landscape filled with Irish folklore events.
On the grounds of Kylemore Estate children and adults can indulge in the Halloween experience by participating in activities such as traditional turnip carving, Halloween lanterns,  and meeting the age old Irish Puca or Ghost of Samhain.  A procession through the beautiful Victorian Walled Gardens will follow along with traditional music such as sean nos to enjoy with hot chocolate by the blazing fire!
Dublin
Neil Marshall Presents Kraken Screamfest: Directors Cut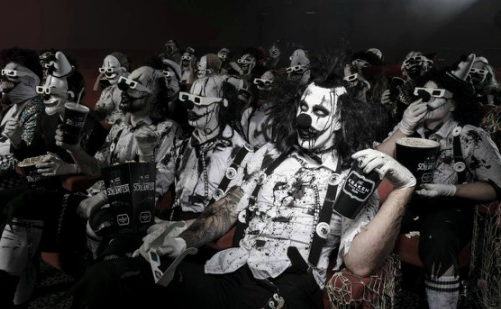 If you're looking for something different this Halloween we here at VIP suggest heading to the Kraken Screamfest- a unique bar and horror experience like no other where The Kraken Black Spiced Rum is joining forces with the legendary Hollywood director Niall Marshall to bestow new nightmares on even the most devoted horror fans.
Get ready for a deathly and eerie Niall Marshall experience as everything from the decor to the drinks is given a spooky and scary touch. The event takes place in the depths of Dublin between the 31st of October and Friday the 1st of November-with more information to be revealed closer to the date of Halloween. Tickets will be on sale on Eventbrite.
Cork
Spooky Town at Foto Island Resort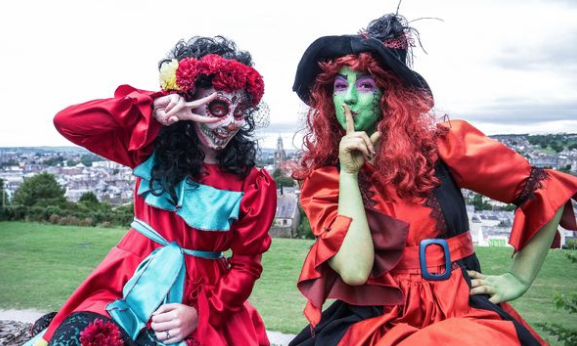 Stuck for something to do this Halloween? Well- Fota Island has you covered.
This year Fota Island are holding a Spooky Town Halloween Experience for both children and adults from all across Ireland from Friday 25th of October until Friday the 1st of November. If you fancy an enchanting day out in the woodlands of Fota Island then this is the event for you.
Get ready for a full immersive and sensory experience with lots of treats along the way.
Meath
The Wicked Adventures at Tayto Park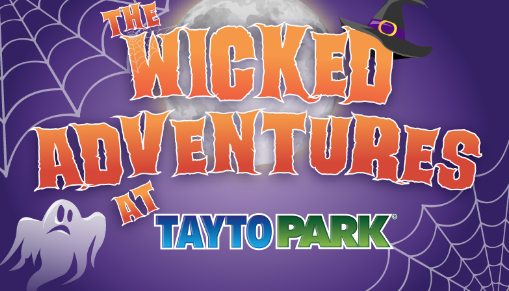 Wicked Adventures, Tayto Park's spooky day out for all the family is taking place on Saturday the 19th and Sunday the 20th of October as well as from the 26th October to the first of November.
Get the imagination of your 3-12 year olds flowing as the event lasts from 11:30am-4pm each day. Be prepared to gather round the cauldron for spooky stories and spells while also traveling on adventure trails which begins in the Wicked Witches Lair.
On Halloween night (October 31st) kids get in for free but must be wearing Halloween costumes. Otherwise wristbands cost 6 euro for entry to the Halloween experience (excluding Tayto park itself) while adults and under 3's are free of charge. This is honestly an event not to missed X especially if you have young children as there is a face painting hut on offer X a Wicked Witch's Lair and a Wacky Wizard's Mansion amongst much more!
The Dowth Point & Country Fair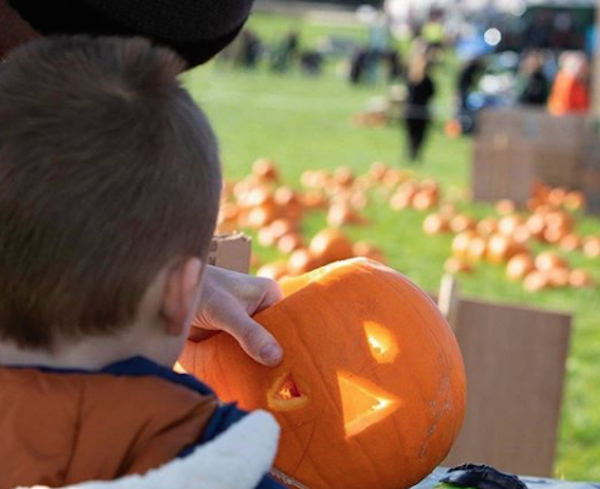 Only located 30 minutes outside of Dublin, The Dowth Point-to-Point & Country Fair takes place on Sunday the 27th of October over the October Bank Holiday Weekend. It is one of Ireland's largest Country Fairs celebrating the best of Dowth X Bru na Boinne Co. Meath which is part of Unesco's World Heritage Site.
From pony tides to artisan craft markets, there's something for everyone.  There is even a Bale Maze alongside Ladyrath Lane Pumpkin Patch where families can enjoy selecting and carving out their own pumpkins. This is definitely an event to consider should you want an alternative to being stuck indoors for the entirety of Halloween. Plus, children's admission to the Point to Point is free for under 12's.
Words: Stephanie O' Connor