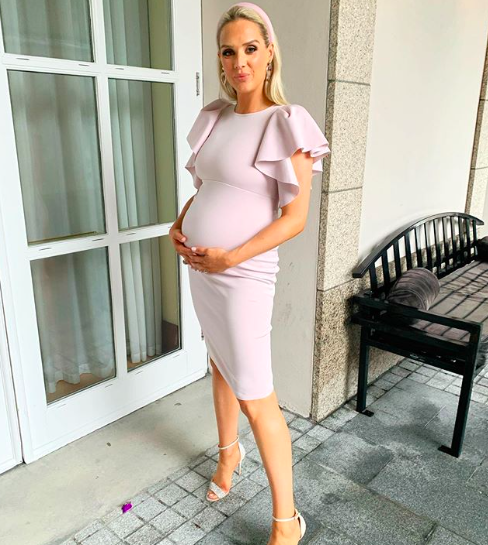 Ireland AM's fashion presenter Judy Gilroy has announced the arrival of her first child; a beautiful daughter named Stella.
Judy and her husband Eoin welcomed their little girl to the world over the weekend, and since then, they've been enjoying every single moment with the tiny tot.
Sharing a video which shows the new mum cradling her daughter, Judy said, "Meet Stella, our little star, born on Sunday.
"When I was packing my hospital bag on Saturday it didn't even seem possible that that I'd be needing it that very night. It's a good thing I didn't leave it another day!
"The past few days have been a whirlwind in the best possible way. Eoin and I couldn't be more besotted with our gorgeous baby girl. So much love we could burst."
View this post on Instagram
Family members, friends and colleagues were quick to share their well-wishes with the couple.
Fellow Ireland AM presenter Laura Woods said, "Aww Judy, such a beautiful baby girl. Congrats to you and Eoin and I hope you're feeling well."
Ailbhe Garrihy wrote,"Oh what a beauty! Congratulations and well done mama." While Tara Anderson added, "Awhhh huge congratulations Judy! Love the name too."
We wish the family of three continued happiness!