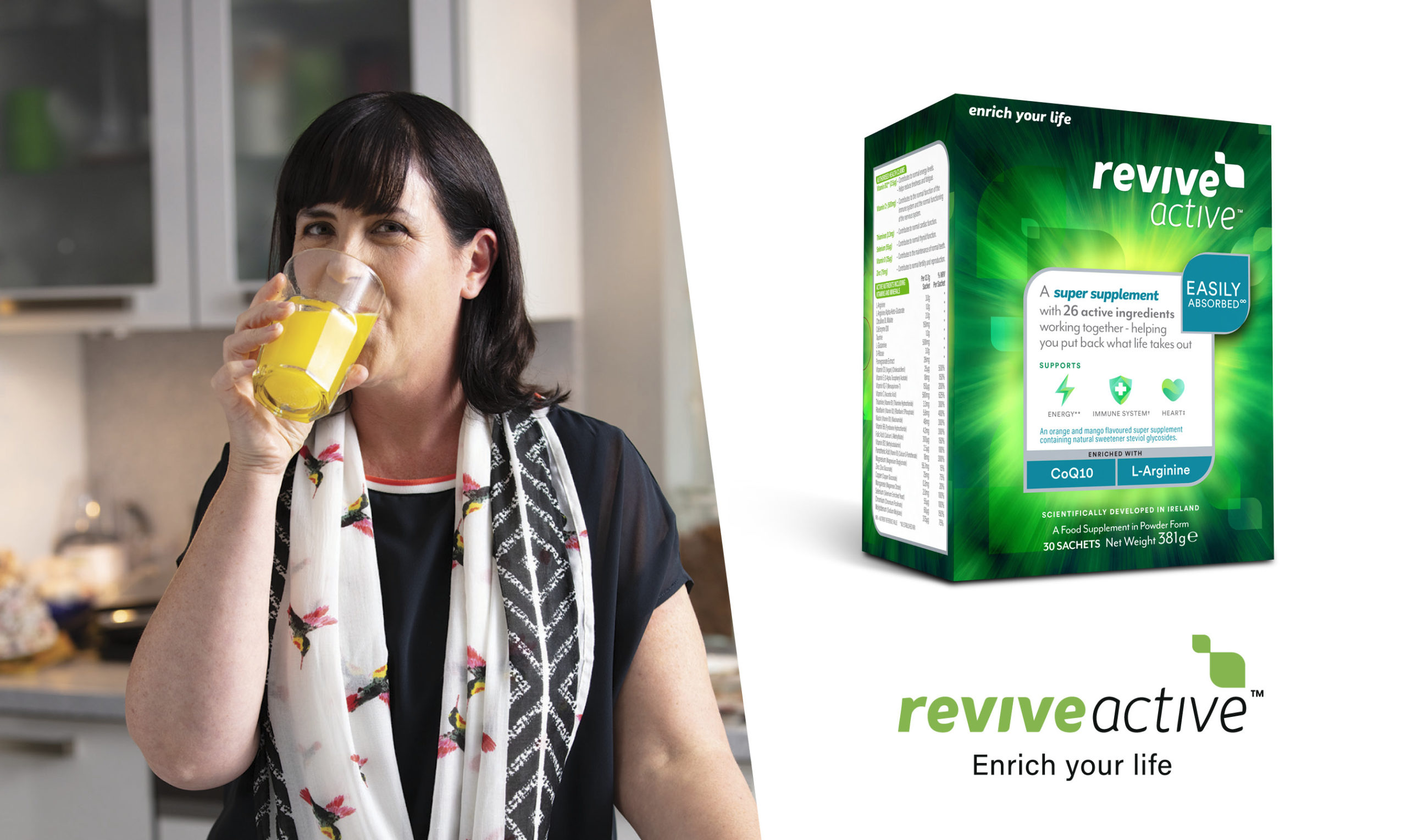 The start of a new year brings renewed energy and enthusiasm for what the future can bring and what better way to start the year than with the help of super supplement Revive Active? Containing 26 active ingredients, it works in synergy to supplement the body's natural resources, helping you get ready for whatever the year may throw at you.
Whether your goal is to get active, feel on top form or to simply get back on track after the festive period, Revive Active has got you covered. With 26 ingredients, Revive Active provides a daily dose of vitamins, minerals and amino acids all created to support energy, immunity and a healthy heart. It is also the only supplement that contains 150mg CoQ10 and 3,000mg of L-Arginine along with 24 other active ingredients in one daily sachet.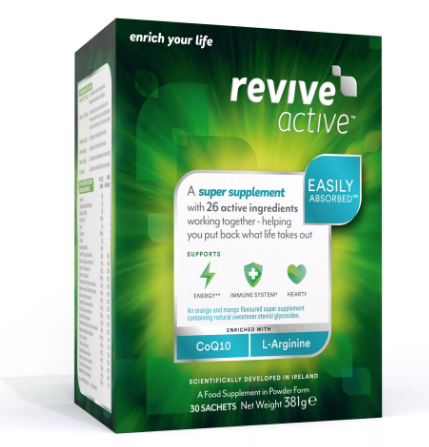 Each powder sachet is recommended to be taken in the morning by simply adding it to water, juice or even a smoothie. This process ensures the nutrients are easily absorbed, as well as allowing the ingredients to get to work quickly and efficiently.
Meet some of the customers who have already tried it out!
Sharon Tuthill from Cork is a busy mum of two, working full time as a schoolteacher.  She has taken Revive Active every day for the last three years and has found it helps support energy levels while also supporting her immune system. 
Meet Don Colleran from Galway. He is mindful about his health and as a result, trains four days a week to keep his body and mind fit and healthy. He takes Revive Active daily to keep him going from morning to evening.
Meet Michelle Higgins and her 7-year-old daughter Lucy from Galway. She is a busy working mum who discovered Revive Active a few years ago, she committed to taking it every day and has enjoyed the benefits since.
Revive Active is the perfect supplement to add into your daily routine, it's available in pharmacies and health stores nationwide, as well as online at www.reviveactive.com. (RRP €59.95 for one-month supply)
Keep an eye out for this campaign running across Ireland and follow the conversation on, Facebook, Twitter and Instagram. #ReviveActive #SuperSupplement
VIP Promotion