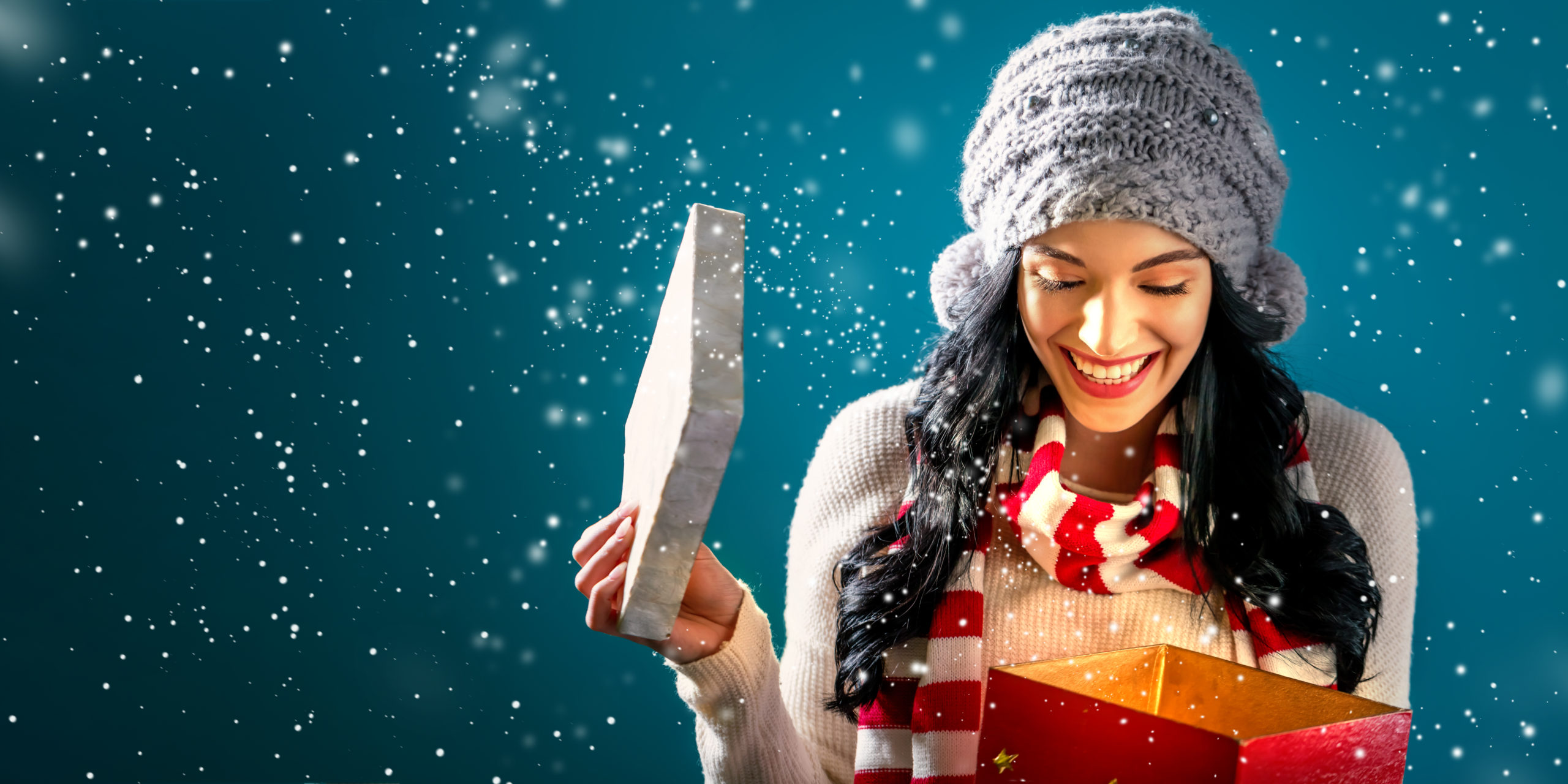 During winter, our skin – the largest organ we have – can suffer along with our hair and nails. Late nights, cold weather and dehydration all play a part in us needing more than just a topical skincare routine. Using a selection of creams and serums to help improve and enhance skin and hair is important, but it is just as important to supplement from the inside.
This Christmas, why not give the gift of beauty in a box? Revive Active has created a Beauty Complex giftset that contains three boxes of Beauty Complex with a jade roller, to give skin, hair and nails the care they deserve this winter and to help get ready for the party season ahead.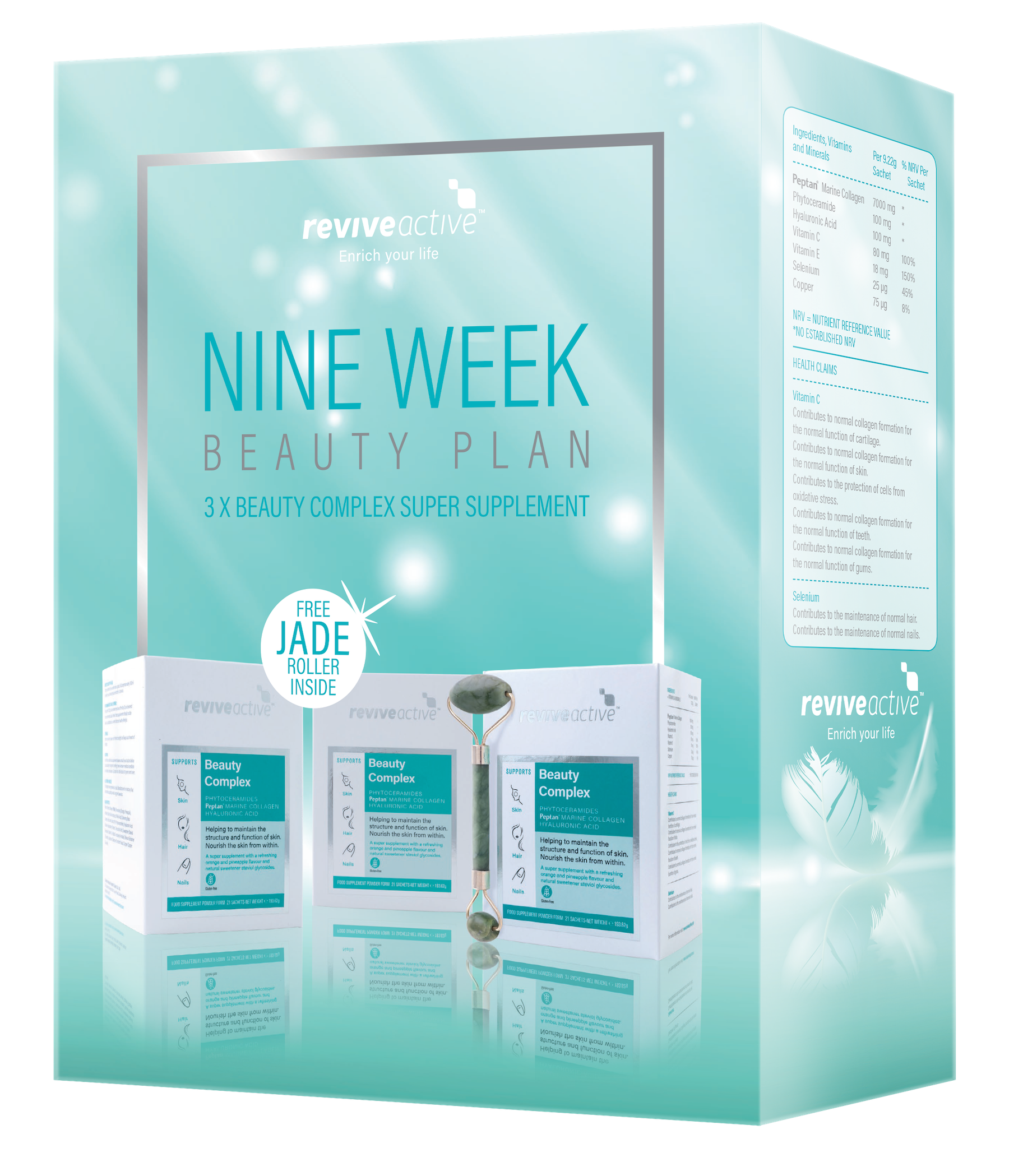 Beauty Complex is a super supplement that supports skin, hair and nails, stimulating beauty from the inside out, containing ingredients such as Marine Collagen, Phytoceramides and Hyaluronic Acid. It's also full of Vitamin C, which contributes to collagen formation for the normal function of the skin, Vitamin E which protects cells from oxidative stress, Selenium which helps maintain strong hair and nails, and Copper which contributes to normal hair and skin pigmentation.
The new giftset contains three boxes of Beauty Complex supplements – the recommended nine weeks' worth to help kick start a winter beauty routine. Beauty Complex comes in a convenient powder sachet, just add it to water or a morning smoothie or bring it with you to have on-the-go. With no artificial colours, flavours, preservatives and naturally sweetened with Stevia, this tasty orange and pineapple flavoured supplement can be taken any time of the day, after food.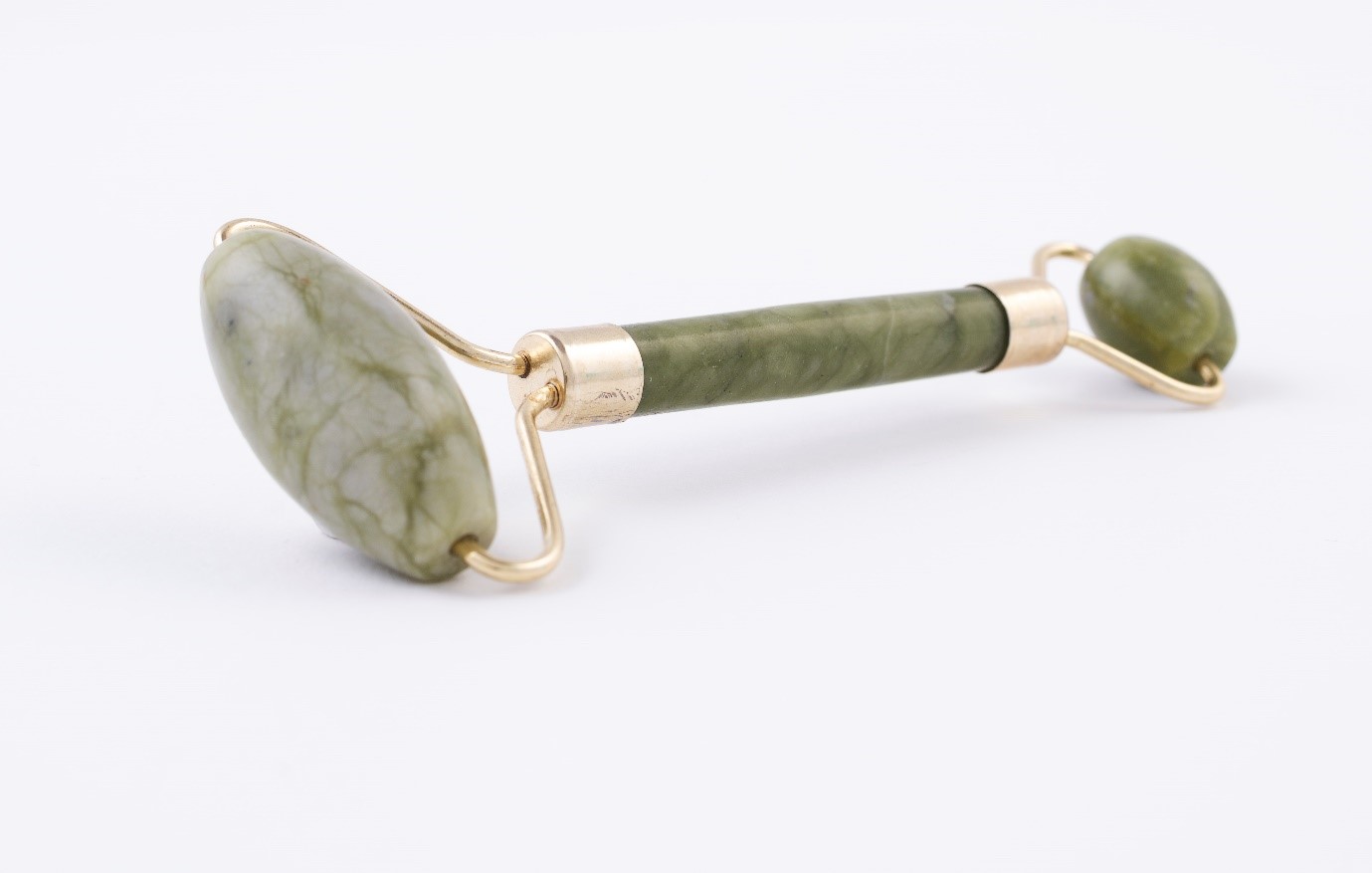 As well as this, the gorgeous gift set contains a facial jade roller to gently soothe the skin with the natural properties of the jade gemstone – the perfect addition to your beauty routine.
Revive Active's Beauty Complex giftset is available in leading pharmacies, health food stores and online on reviveactive.com, RRP €99.95. Follow the conversation on, Facebook, Twitter and Instagram. @ReviveActive #BeautyComplex #SuperSupplement.
VIP promotion/Sponsored