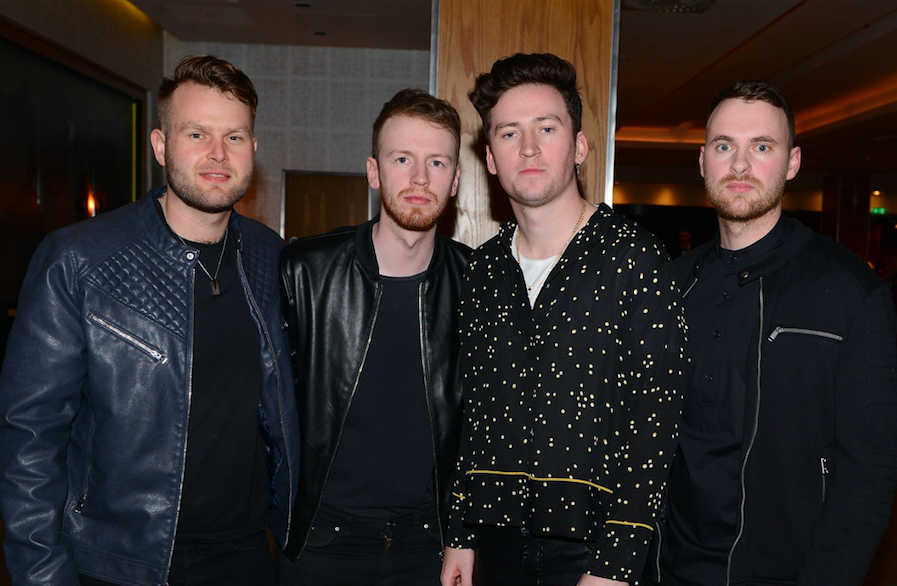 Picture This have announced three concert dates in Killarney this December.
We love to see concerts making a comeback. Irish band Picture This will have three shows December 16th-18th in Killarney as their only Irish tour dates this year.
Tickets go on sale Friday June 18th at 9am and are available from €49.90.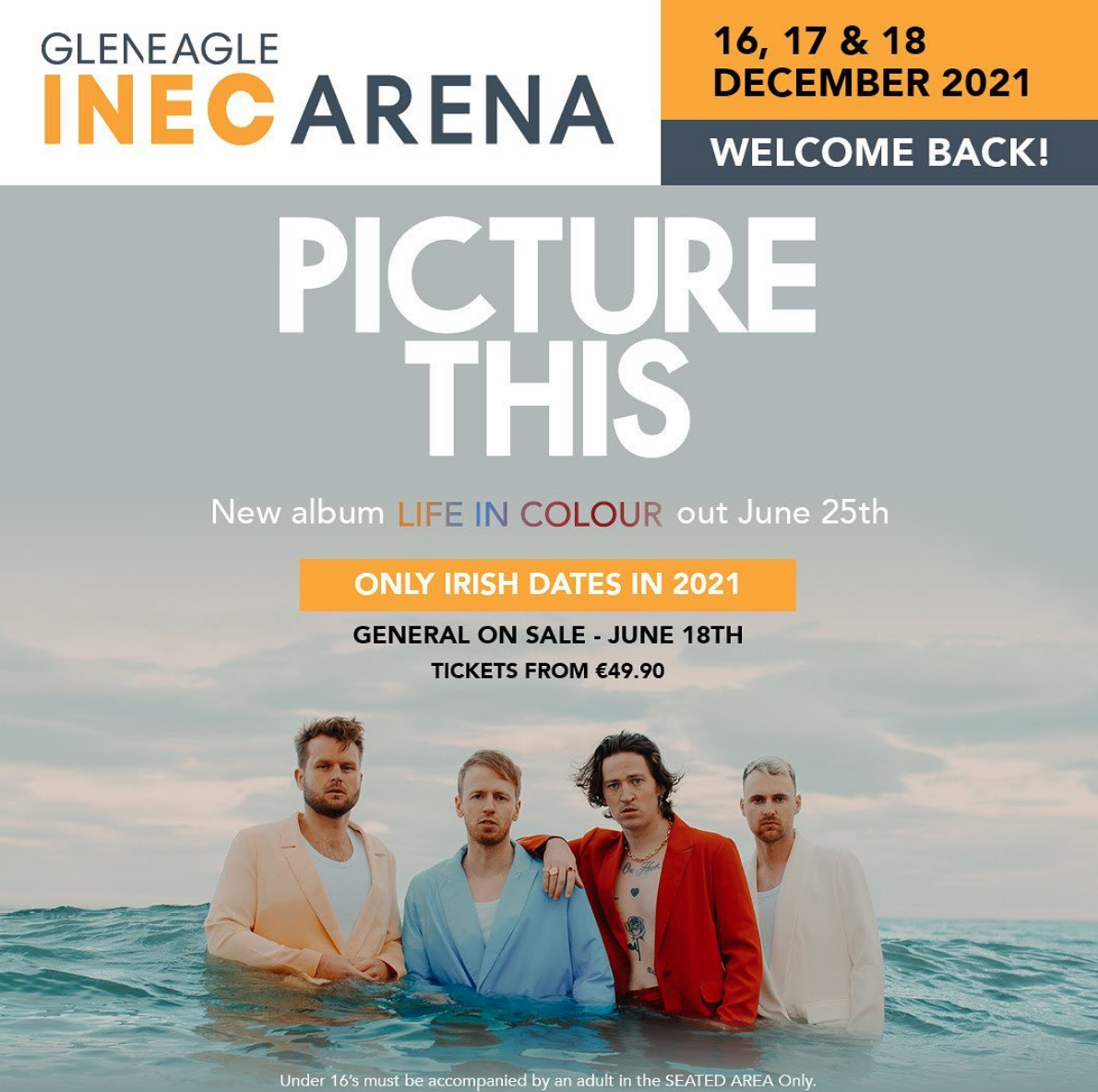 The band's new album Life In Colour is out on June 25th, front man Ryan Hennessy tweeted saying it's "SO exciting seeing you all get tickets omg" when their first 2021 dates went on sale in the UK.
Tweeting about the Killarney dates he said, "Killarney and the INEC has a special place in my heart. always such a crazy and amazing atmosphere!! can't wait to experience it again with you all this year!!".
Picture this have had an extremely successful year, with their album set to be released, UK and Ireland tour dates announced and even getting to perform on The Late Late Show with James Corden back in March. That performance was a huge achievement for the boys who got a chance to gain an even bigger American audience while appearing on one of the most popular late night talk shows.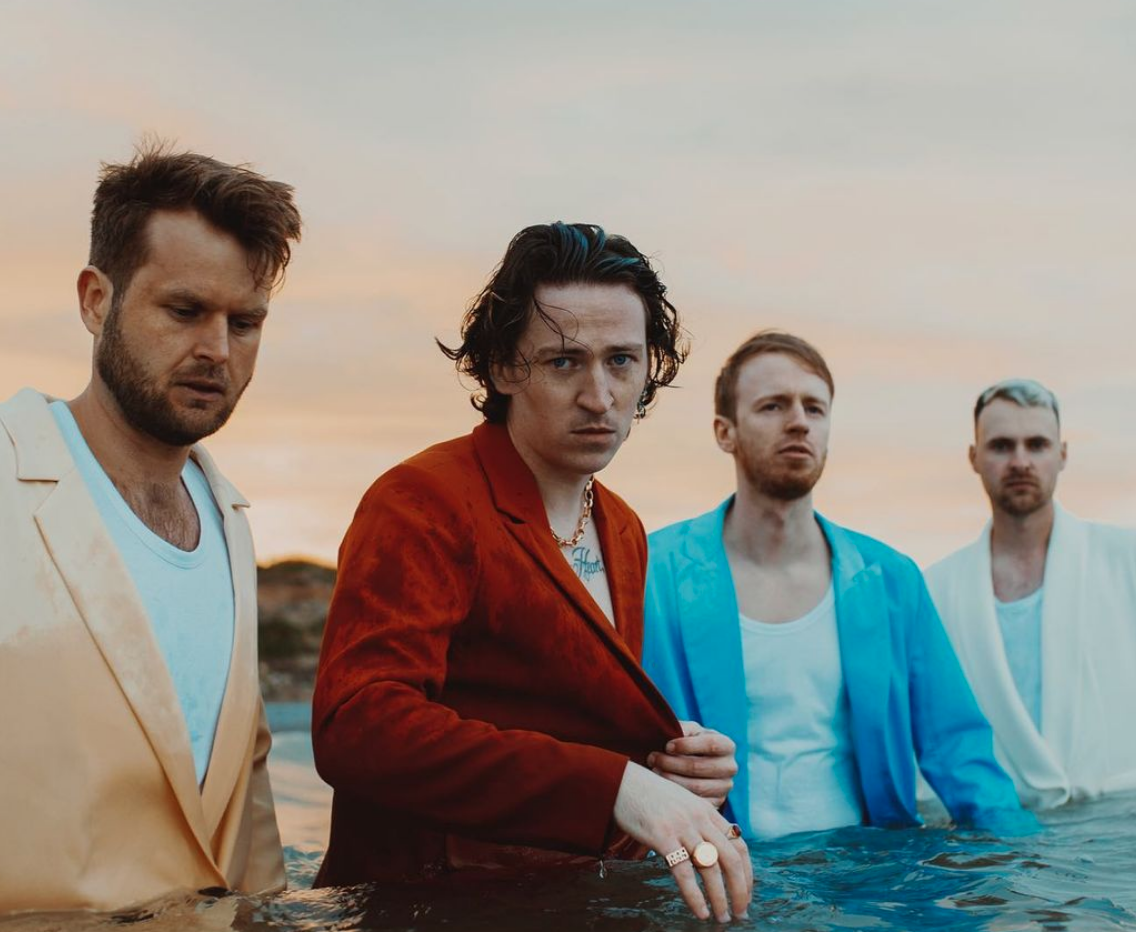 The band performed their single "Things Are Different" on the talk show, speaking about the track, which was filmed in Kerry, Ryan Hennessy noted that when he created the song, he took inspiration from the way the world had changed and how he hopes we will step into the new world with love and compassion.
"'Things Are Different' is a song that I may never have written if it wasn't for the chaos that was going on in the world around me. Normally I write love songs about people who have been in my life and who I have been in relationships with and this too is a love song. However, this time it is a love song to the world," he explained.