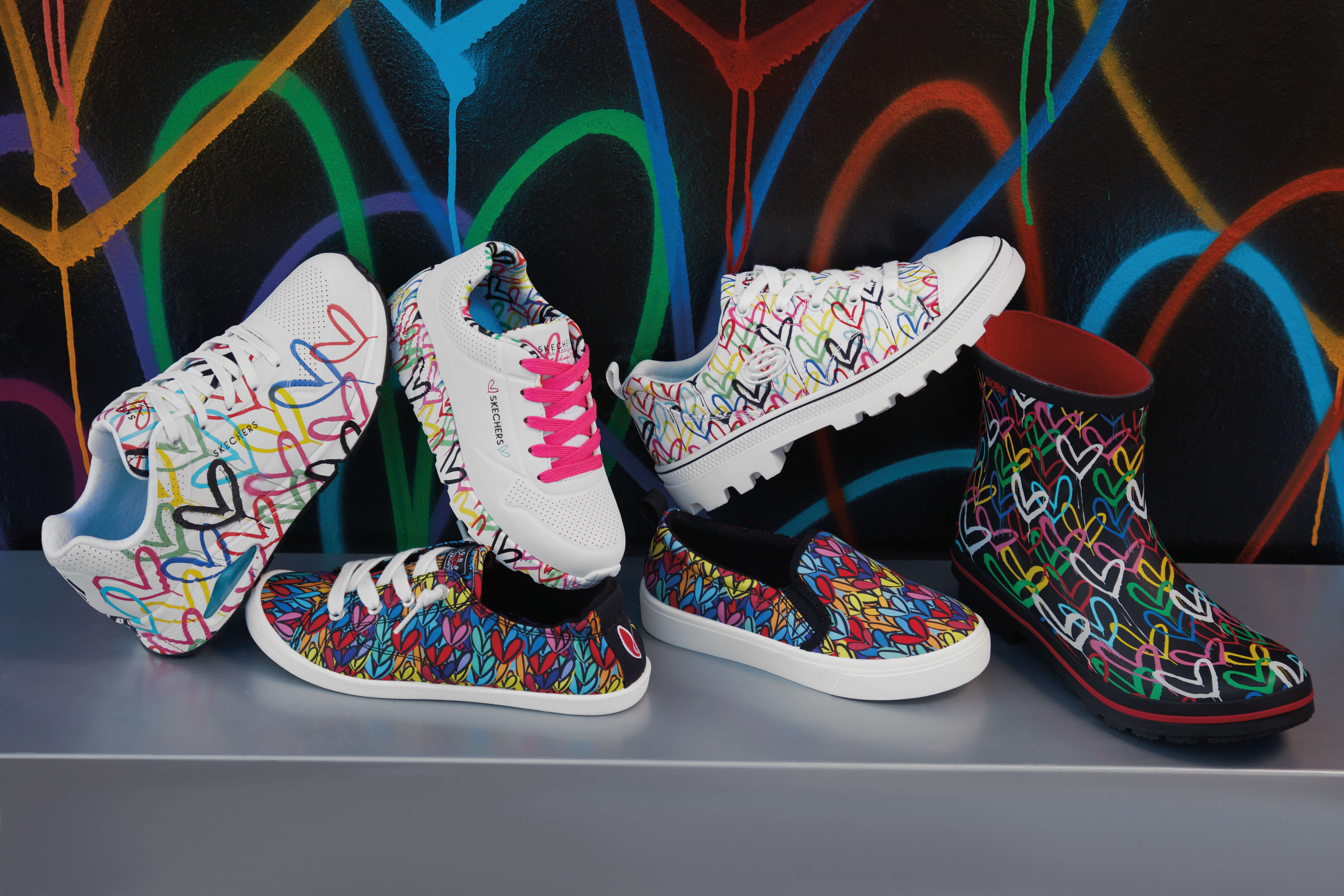 Are you looking for the perfect Valentine's gift? Or perhaps something for yourself to give your mood a boost? Well, look no further, because the new Skechers x James Goldcrown collection will certainly put a smile on your face.
Launching just in time for Valentine's Day, internationally renowned muralist James Goldcrown brings his iconic Love Wall heart designs to the Skechers x JGoldcrown global collaboration.
The artist's colourful and inspiring prints will be featured on a range of lifestyle products for women and girls, with the initial launch including Skechers Uno fashion sneakers, 90s retro Skechers Roadies sneakers, and BOBS from Skechers canvas slip-on and sandals.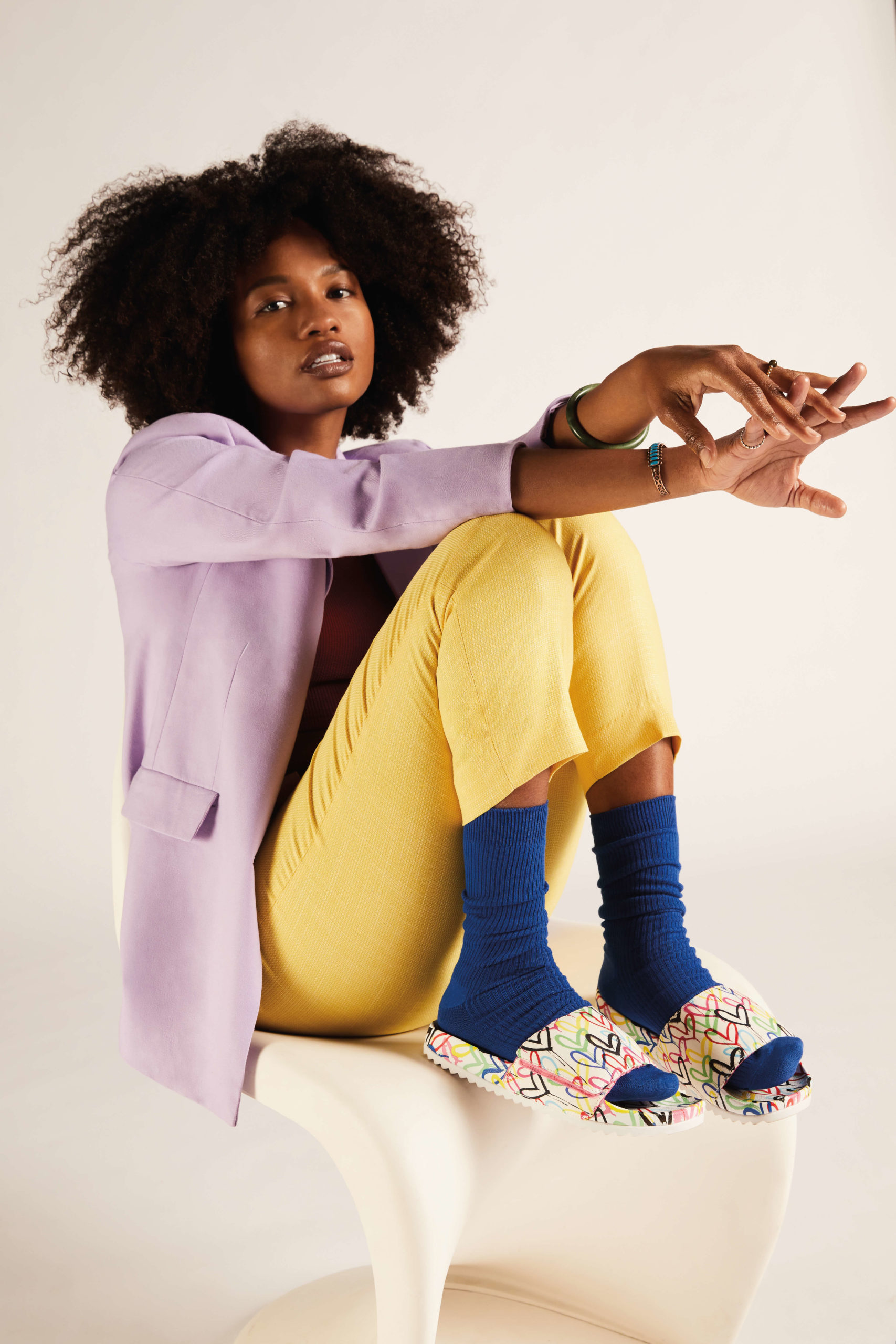 They have something for everyone, whether you want to make a fashion statement or opt for the comfiest walking attire. Plus, we'll be treated to even more drops from the collection throughout the year.
If you're searching for the perfect Valentine's gift, look no further, as this gorgeous collection is adorned with messages of love and positivity, exactly what we all need right now.
Speaking about the new collaboration, James revealed what the creative process was like, "Skechers gave me a lot of creative freedom when we were developing this footwear and apparel collection featuring the signature hearts from my Love Walls.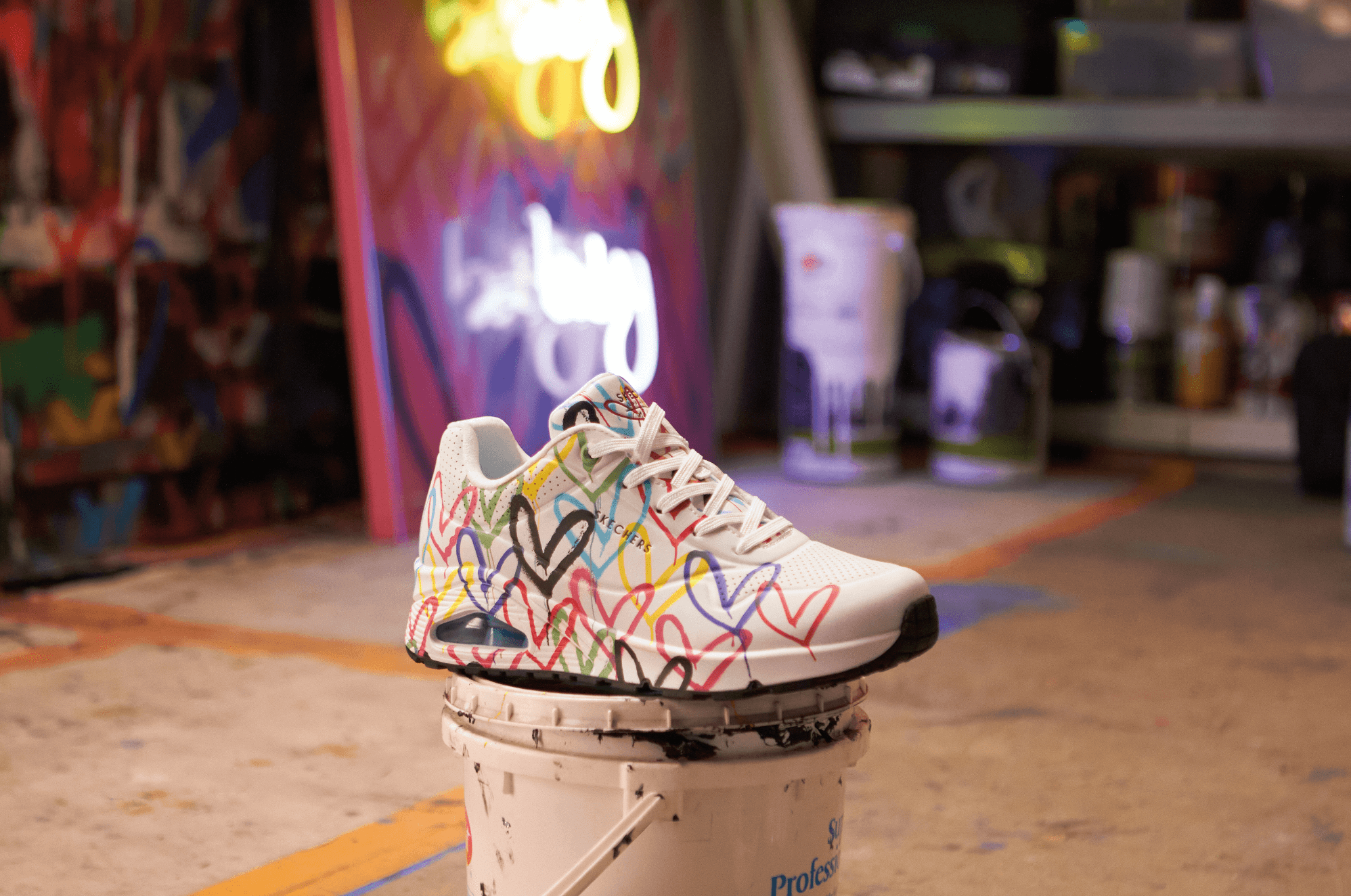 "We started on canvas originally, and then digitized the art to move it around the shoe for the perfect look. I think it's a great time for this collaboration with everything that is going on in the world. Something as simple as a heart can really touch people—so hopefully we will spread some love."
Launching Thursday, February 11th, you can shop the full collection on skechers.co.uk, check out some of our favourites from the gorgeous collection below.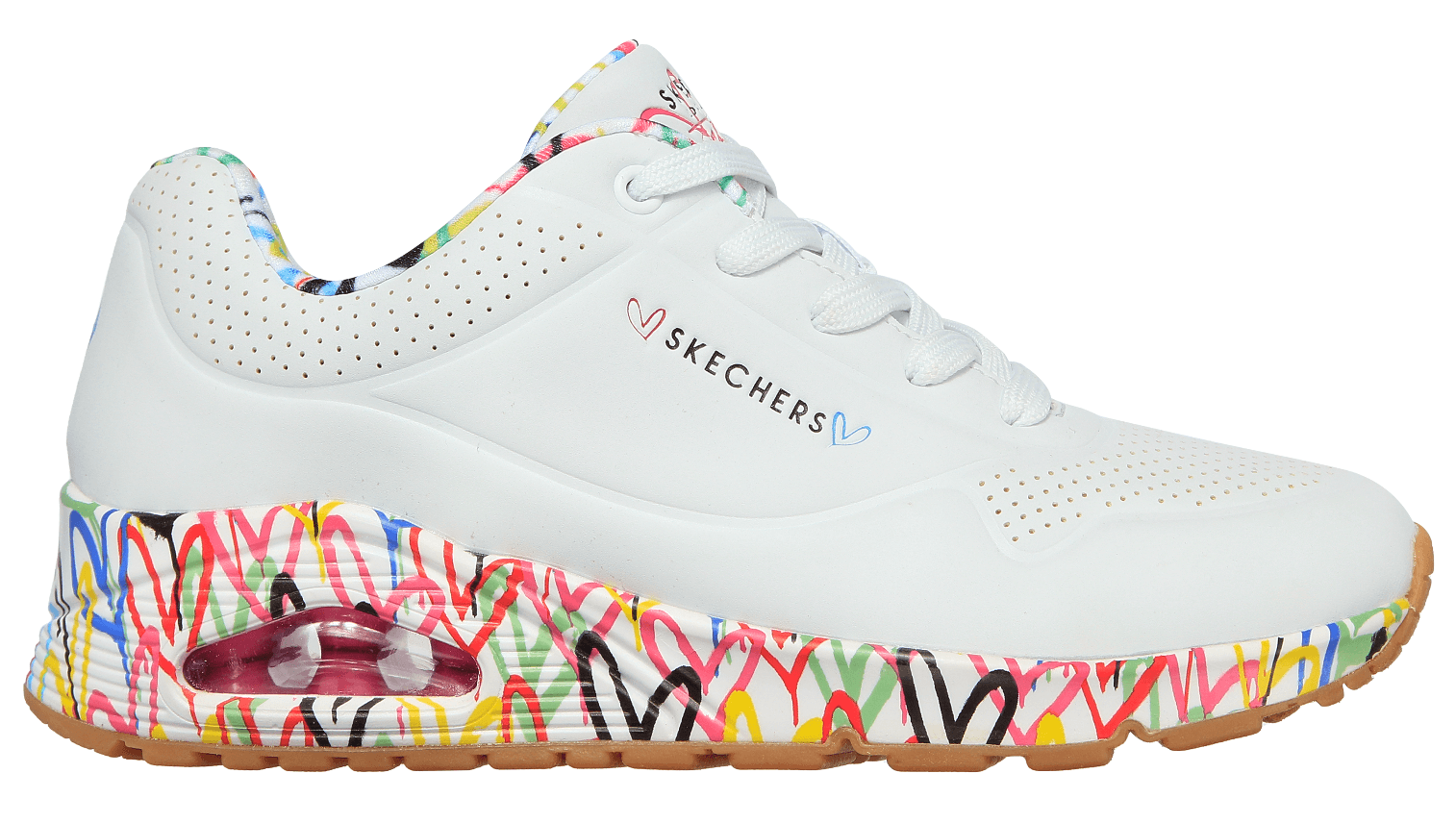 SKECHERS X JGOLDCROWN: UNO – LOVING LOVE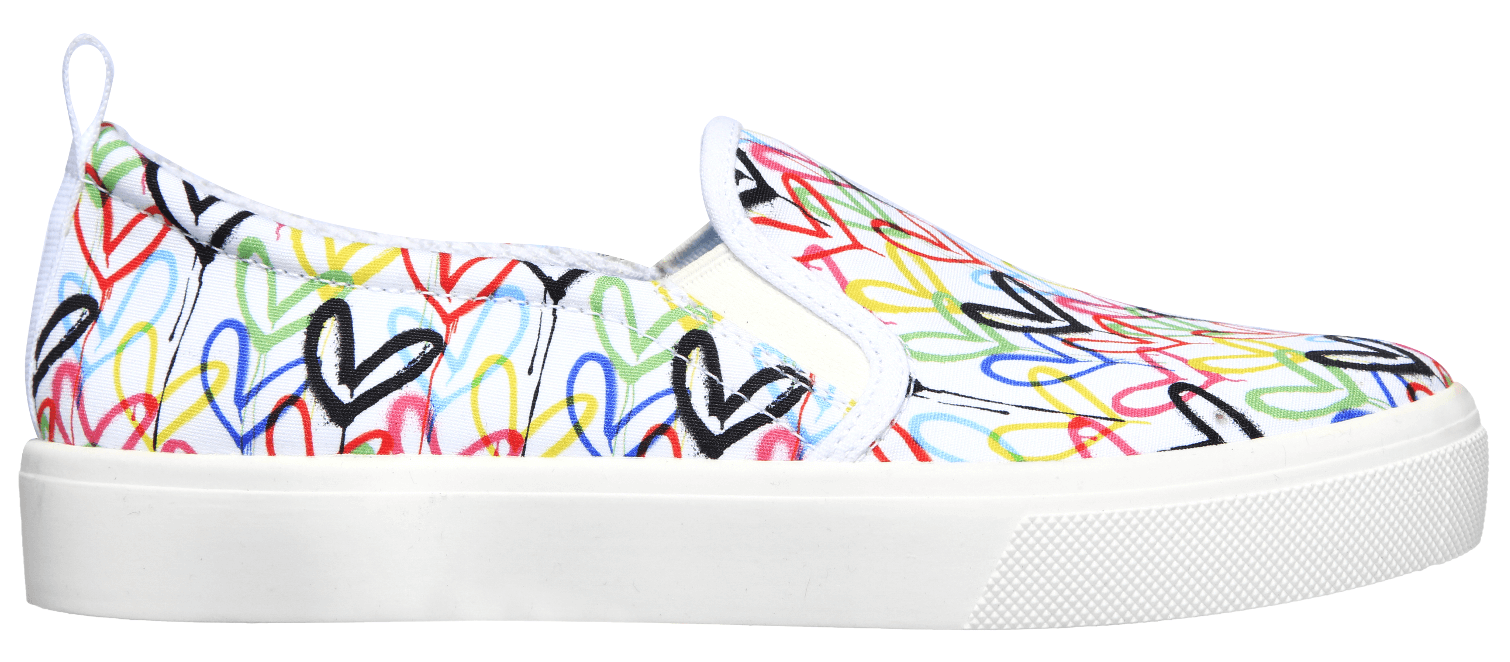 SKECHERS X JGOLDCROWN: POPPY – DRIPPIN LOVE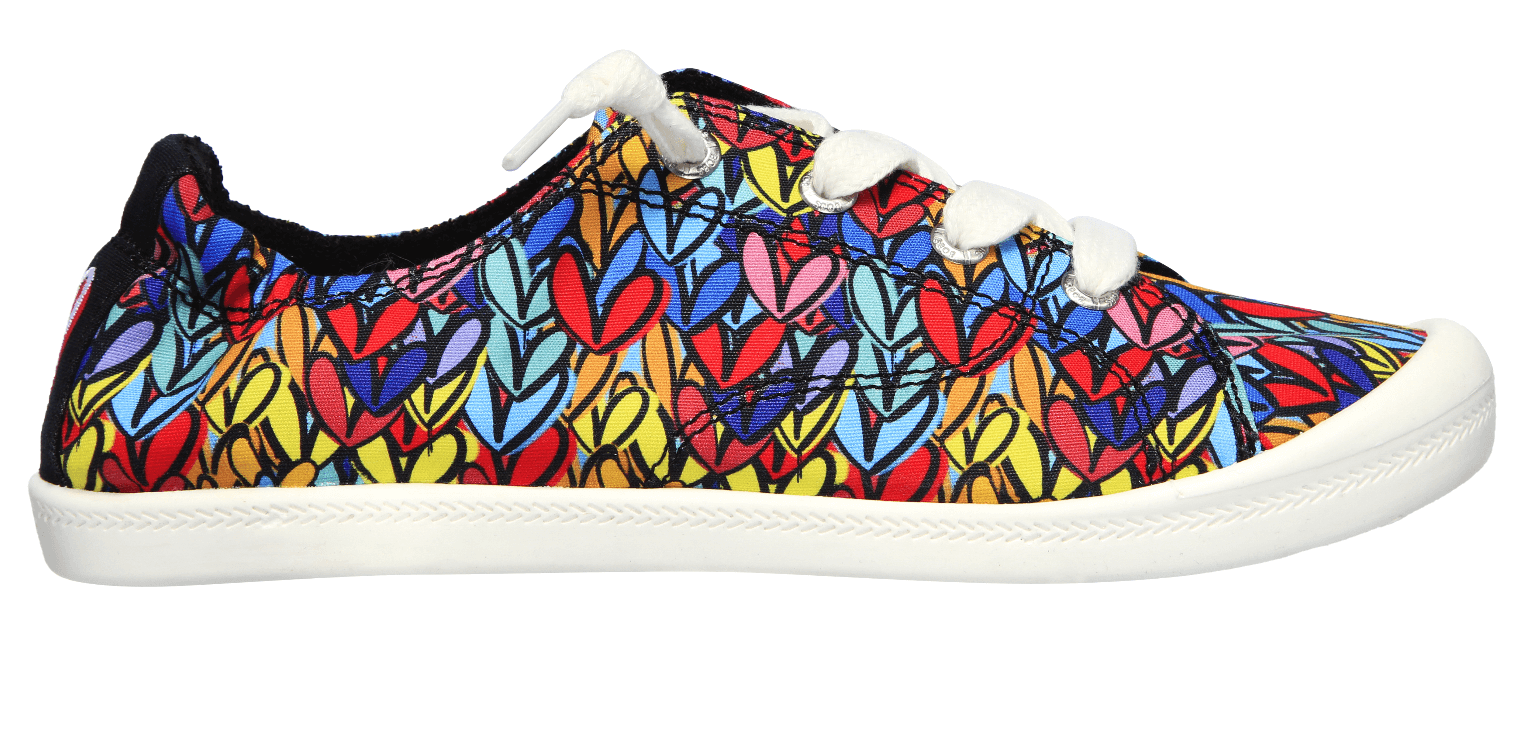 SKECHERS X JGOLDCROWN: BOBS BEACH BINGO – DOWN WITH LOVE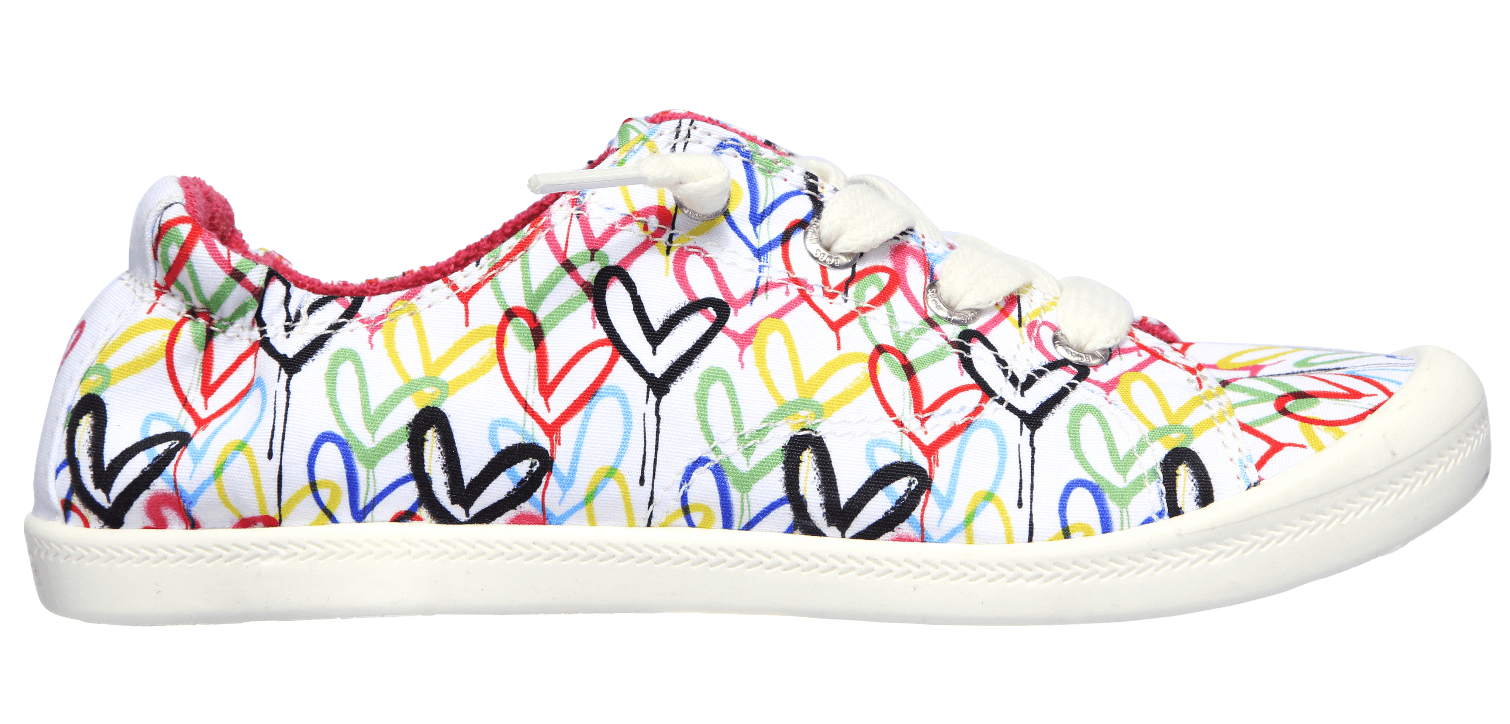 SKECHERS X JGOLDCROWN: BOBS BEACH BINGO – LOVE TRULY
VIP Promotion