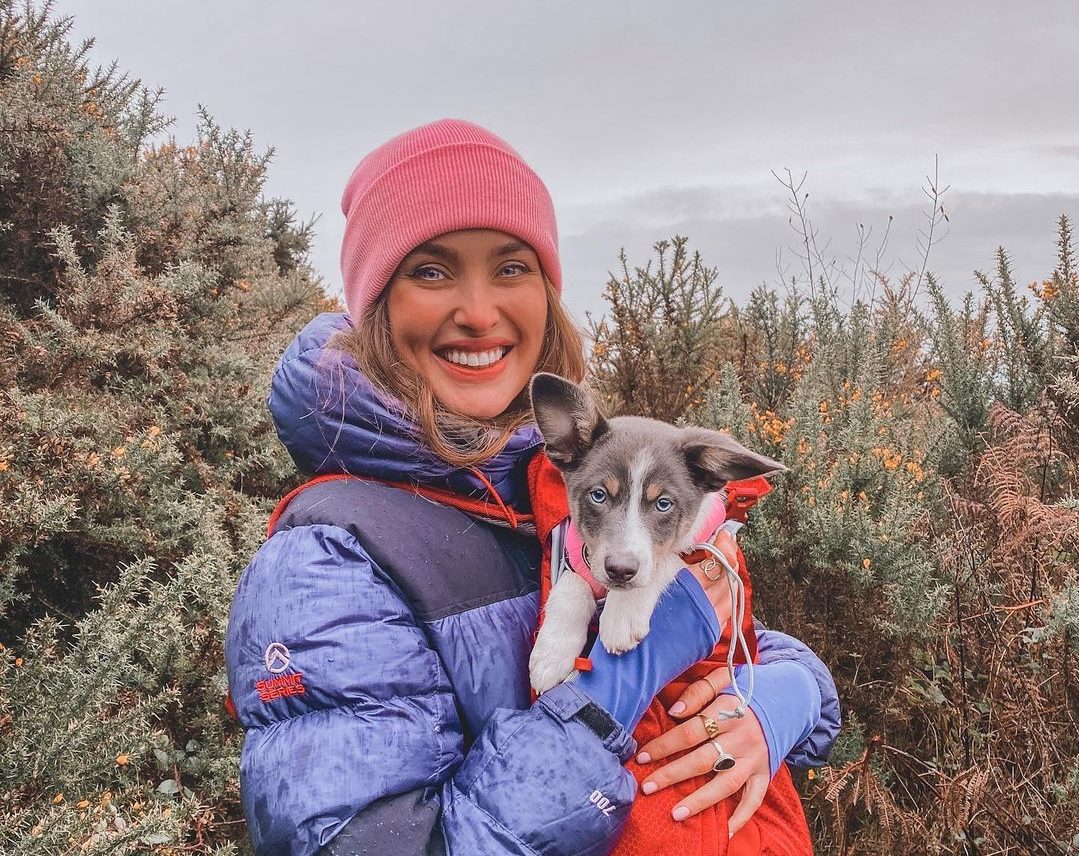 Roz has shared a camper van tour to her Instagram and we are very impressed.
The perfect vehicle for a staycation summer, Roz is giving us the camper van inspiration with her one minute tour.
Beginning with the very cool green kitchen area complete with hob, sink with running water, kettle and lots of counter space, as well as a cute little solar powered fridge! What a great idea.
View this post on Instagram
Next there's the 'bedroom' area, which consists of "basically just a large mattress" in Roz's words, the mattress is bog enough for Roz to lie fully across and very comfortable she assures followers. It looks like a very cosy little nook for post adventure naps.
The bedroom area also has a projector to watch movies at night time, looks like cosy cinema goals tbh.
The camper is full of hidden storage units under all seating surfaces, steps and under the bed, "If you're sitting on something there's storage beneath you," she said. This ensures that there's no real limit to what you can bring with you while still keeping the place clutter free.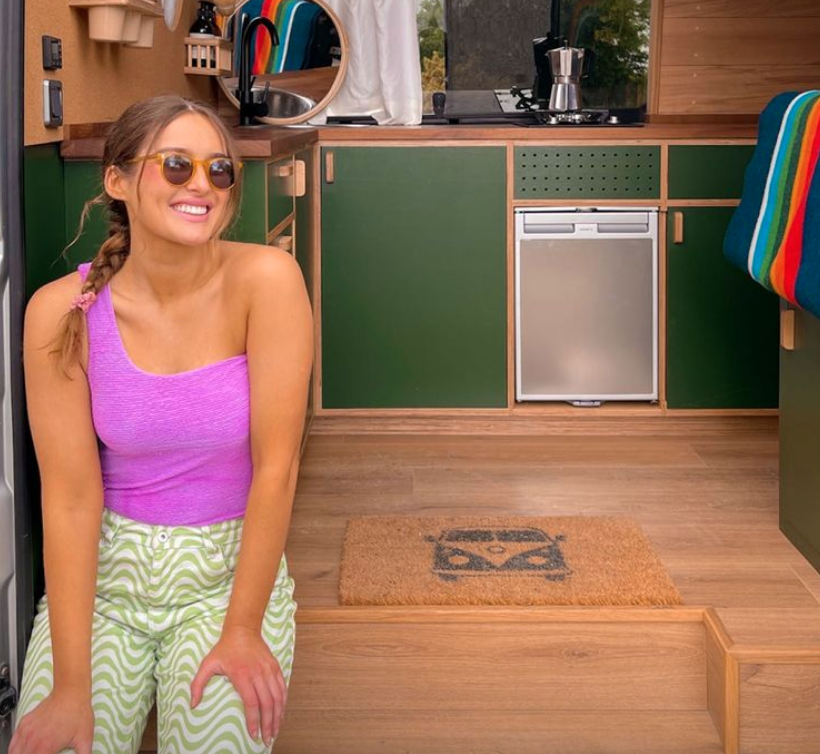 All of the presses in the van have a secure clip function so your belongings aren't going flying around as soon as you start driving. They really do think of everything!
The solar panels on the top of the van provide lights and usb ports that can charge their phones.
The camper really is one of dreams, if this is what van life looks like count us in!
How amazing would it be to jump in and set off on an adventure in your own little staycation house on wheels, we can't wait to see what Roz gets up to.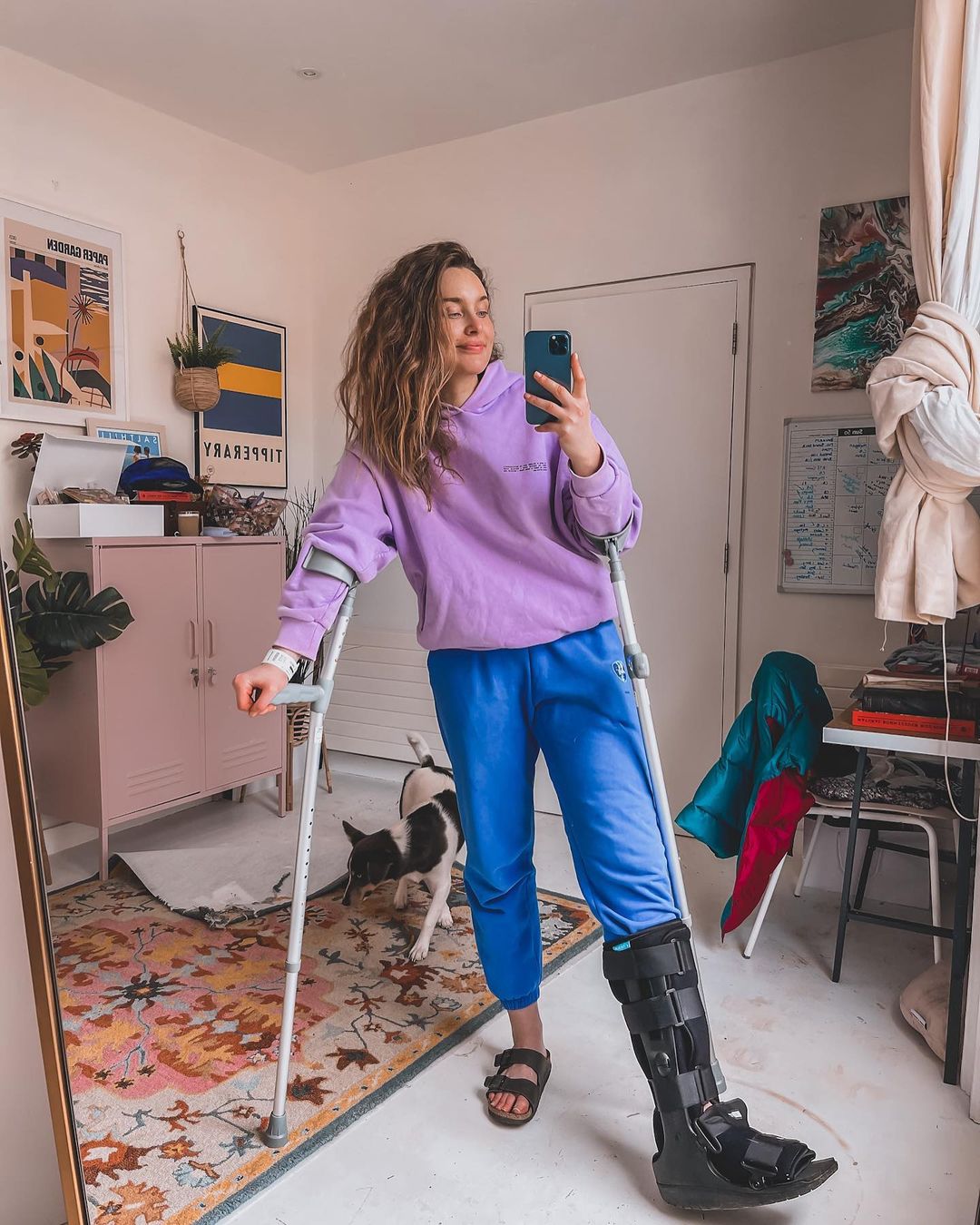 Roz recently shared an update on her broken leg saying, "My big smelly boot is finally off. My bone, even though it's still very much broken, it's healing, it's healing right on time. So I'm able to go back cycling, swimming, can kind of walk on flat ground and the extent of my lower body workout is a few calf raises. But listen, I'll take it. A few more weeks and there'll be no stopping me."
We are glad Roz can get back to being active just in time for summer!