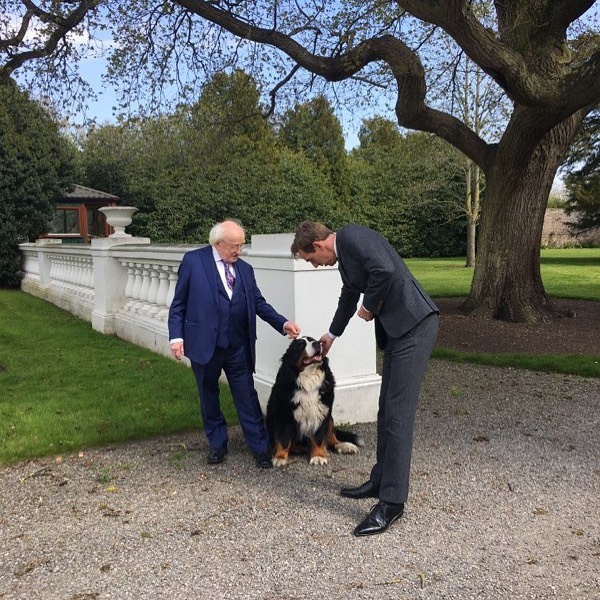 Ryan Tubridy got to meet a very special celebrity today, our President's new puppy. The RTE presenter was at Áras an Uachtaráin to interview Michael D Higgins for tonight's episode of the Late Late Show and got to meet little Misneach.
The Irish public was heartbroken to hear the news last September that one of the president's beloved dogs, Síoda had passed away after a short illness. Leaving his friend, Bród the Bernese mountain behind.
Earlier this year the President welcomed a new puppy into his family, Misneach.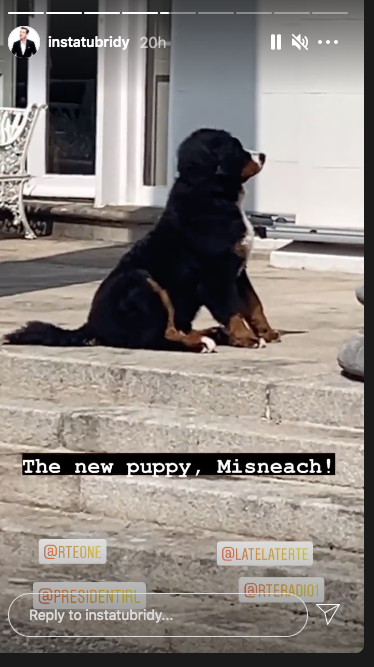 Today Tubridy got to meet the gorgeous pup and we have to say we're a little jealous.
However, he made sure to give plenty of attention to Bród too as he captioned the snaps; "At this point, Bród eyeballed me and said, "I bet you're really just here for the puppy…" so I assured him that all dogs are equal in my eyes."
"We got on fine after that!"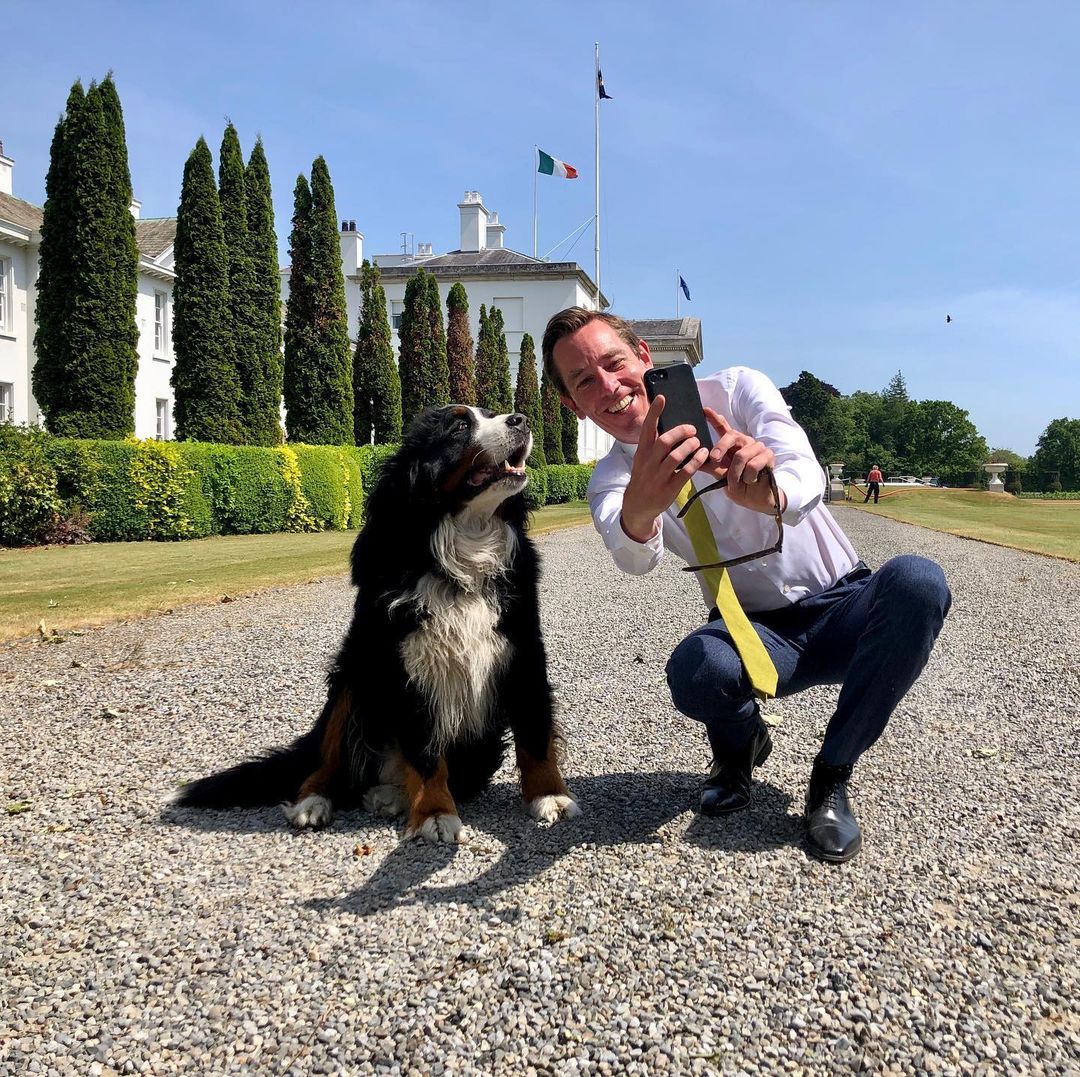 In honour of his 80th birthday, Ryan and President Michael D. Higgins, were meeting in Aras an Uachtarain for a rare and exclusive chat. The pair are sure to discuss his life thus far, time as President and of course, the new addition to the Higgins' family; their gorgeous dog Misneach.
A post shared by The Late Late Show on Twitter reads: "Next weekend marks @PresidentIRL Michael D Higgins' 80th birthday and Ryan will be conducting a very special interview with him from Áras an Uachtaráin for Friday night's #LateLate Show."