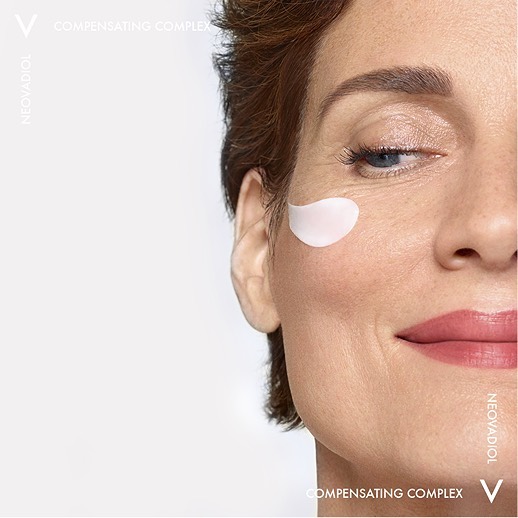 Vichy supports women in menopause, with their twenty years of scientific research into menopause and skin science.
Studies have shown that applying DHEA to the skin helps to improve skin hydration and quality, restore an even skin tone and a youthful glow. Vichy has combined a unique complex of ingredients designed to imitate the effects of applying DHEA to the skin –without the use of hormones.
This unique complex includes: Pro-xylaneTM + natural origin Hyaluronic Acid.
Doctor for Vichy and Consulting Menopause GP, Dr. Shahzadi Harper shared; "Leading up to menopause there is an accelerated loss of collagen, skin texture becomes dry and loses elasticity."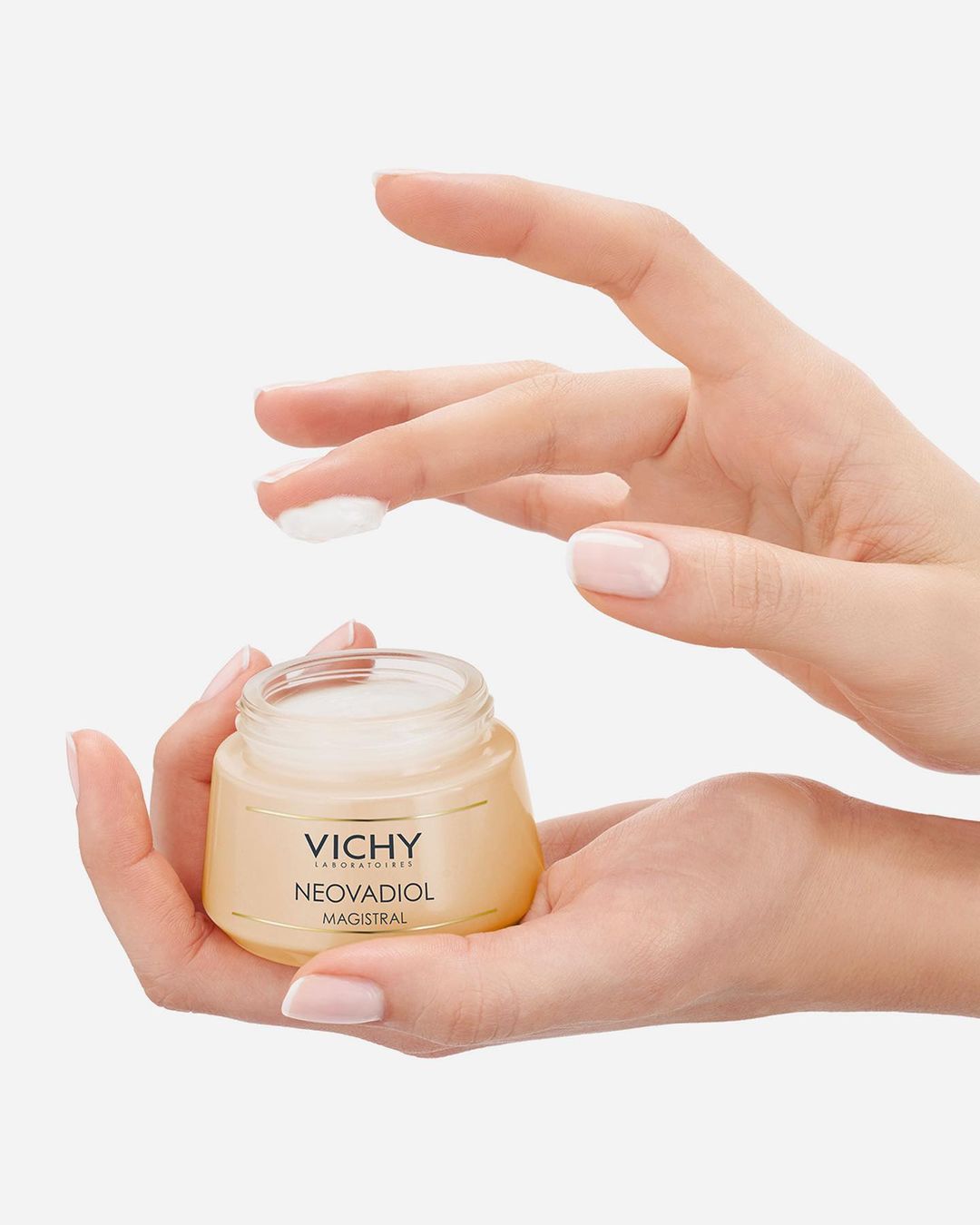 My Bit
I'm Bianca Luykx, I'm editor of VIP, I am 46 years old. I feel 100 though. And, I look somewhere in between the two! I'm not sure when it happened – sometime between creche drop offs and secondary school applications – but one day when I looked in the mirror I saw someone I hardly recognised looking back.
Who was this new me? When had this ageing happened? And why had it happened so quickly? And so began my first proper skincare regime, which I'm proud to say Vichy's Neovadioal products have been part of.
Today when I look in the mirror I see 'me'. And today I'm okay with 'me'!
The Science Bit
Vichy has pioneered the way in researching and understanding the needs of hormonal ageing for over 20 years. In a comprehensive study they set out to understand menopausal skin and how ageing is accelerated by hormonal decrease.
They identified that hormonal skin ageing not only effects the visible outer layers of the skin, but additionally the deeper dermis and its regulatory processes, and they then identified DHEA as a key hormone capable of reactivating all the functions of youthful skin deep down.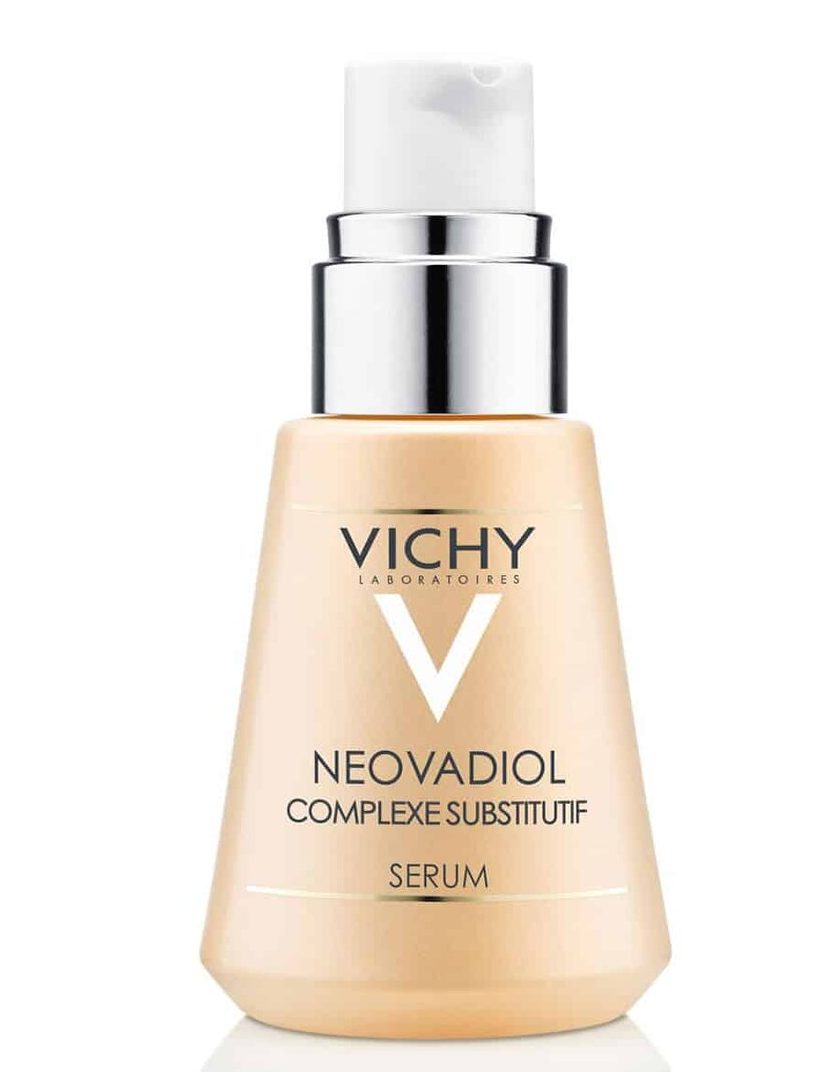 Neovadiol Compensating Complex Serum; €36.50

Neovadiol Compensating Complex Serum is an emulsion gel made up of a complex of ingredients to help to compensate for all the effects of the menopause on the skin, for restructured volumes, denser skin and restored light.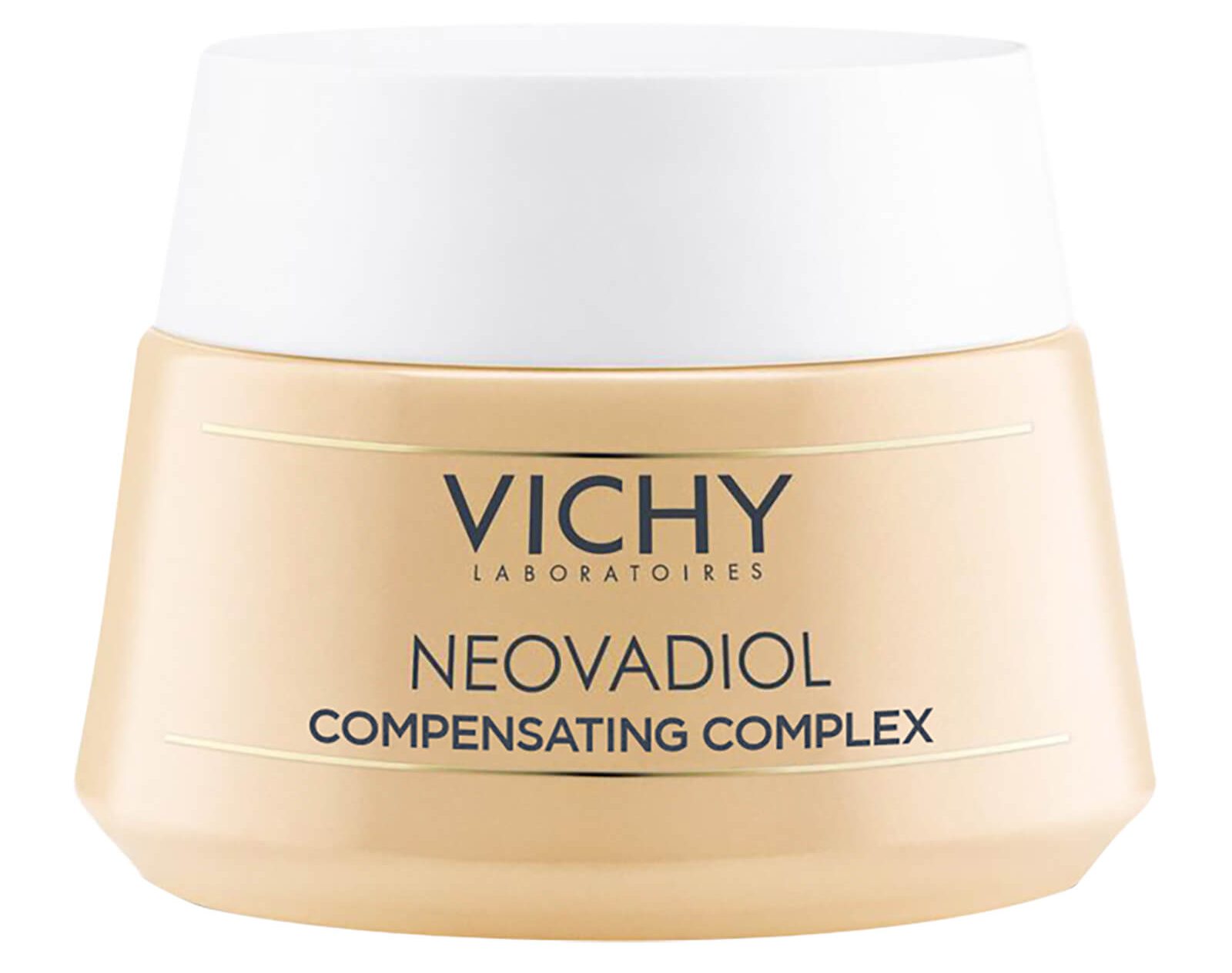 Neovadiol Compensating Complex Day Care; €33.00
Neovadiol Compensating Complex Day Care is a gel-textured moisturiser that is quickly absorbed, so make-up can be applied immediately afterwards.
Available in dry skin, and normal to combination formulas, both leaving a soft, matte and more luminous 'new skin' finish on the skin.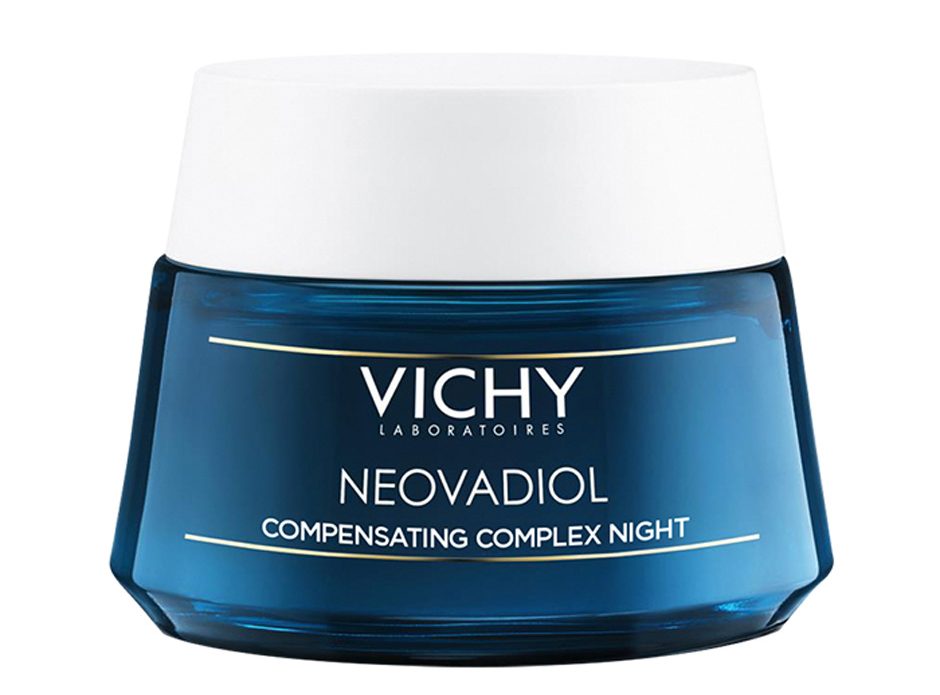 Neovadiol Compensating Complex Night Care; €34.00
Neovadiol Compensating Complex Night Care is for redefined volumes, denser feeling skin and illuminated complexion.
In addition this night product also contains two ingredients to help reduce puffiness by improving microcirculation and draining at night (Eperuline and Caffeine).
Vichy's Neovadiol range is available in your local pharmacy.