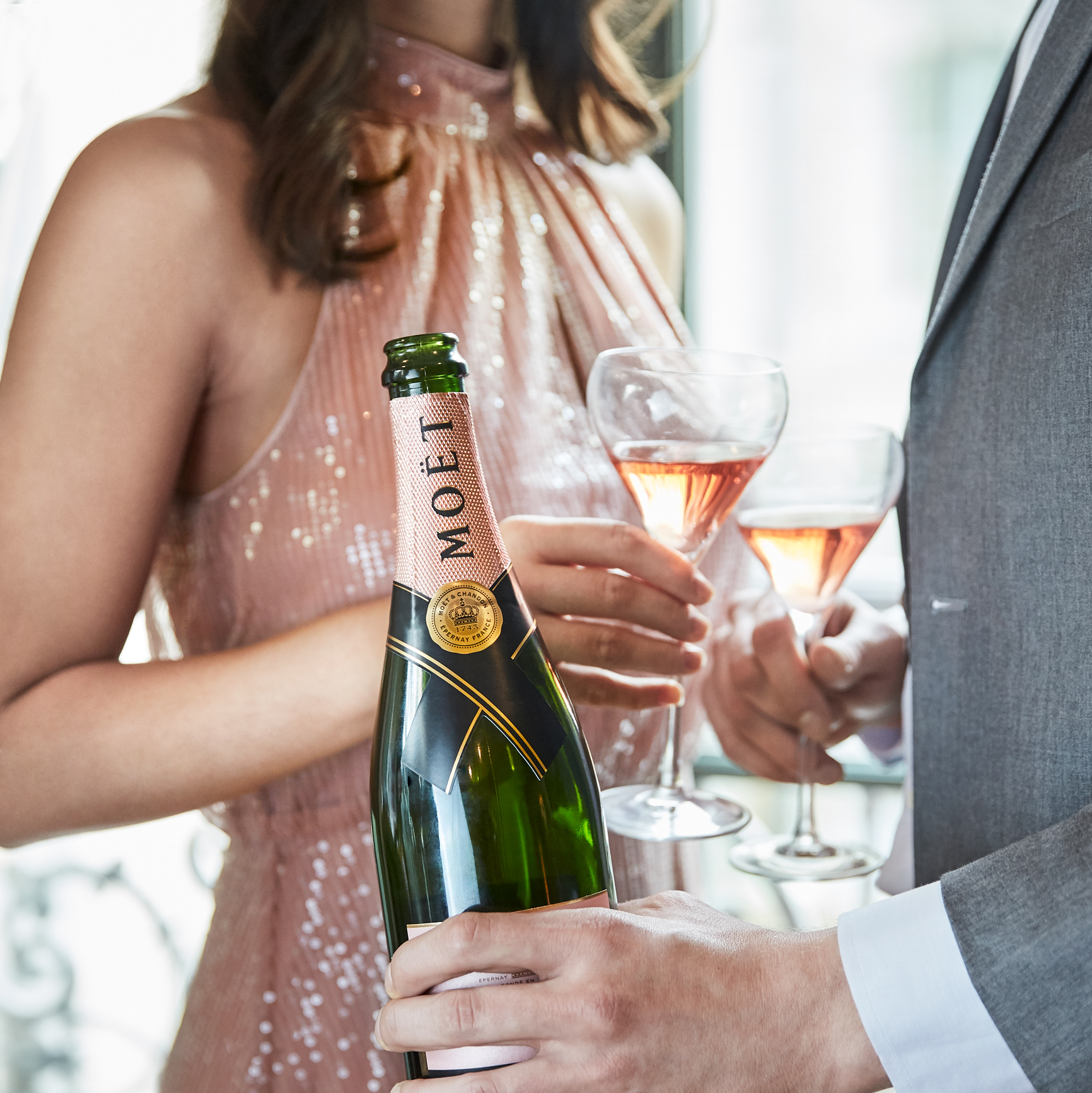 The legendary Moët & Chandon is celebrating 270 years as the world's most loved champagne. For over a quarter of a millennium, the renowned French winemaker has been sharing the magic of champagne across the globe. Every glass overflows with the House's hallmark values of history, generosity, savoir-faire, success, boldness and elegance.
Celebrating life's triumphant moments with elegance, extraversion and sensorial pleasure is the essence of Moët & Chandon. From Napoleon's conquests to royal weddings, from Hollywood's most dazzling events, the Oscars and Golden Globes, to its most exclusive private parties, Moët & Chandon is devoted to honouring accomplishment. Moët & Chandon was there for the important occasions in history, it is there for your important and special occasions today like Valentine's Day.
For Moët & Chandon, the unstoppable rise of rosé champagne has brought into the spotlight the glamorous chapters in the winemaking traditions of the House that have produced a range of versatile styles designed to please every palate.
Long ago in Champagne, even before the technique of effervescence was mastered, regional wines were made in varying shades of pink. Closer in appearance to today's rosés than to red wines, they were generally known as "Rozé," and widely lauded for their "charming flavour" and "remarkable aroma."
Centuries of winemaking know-how at Moët & Chandon are the driving force behind the House's outstanding range of rosé champagnes. The House, had long produced "Rozé" wines along with "blanc de noirs," white wines made of black grapes.
1801 was the landmark year when Napoléon Bonaparte and his mother Letizia placed an order for 100 bottles of "rozé" with Jean-Remy Moët, grandson of the House's founder. That same know-how produced the House's oldest existing bottle of rosé champagne dated 1878, a powerful living symbol of Moët & Chandon's unrivalled rosé heritage.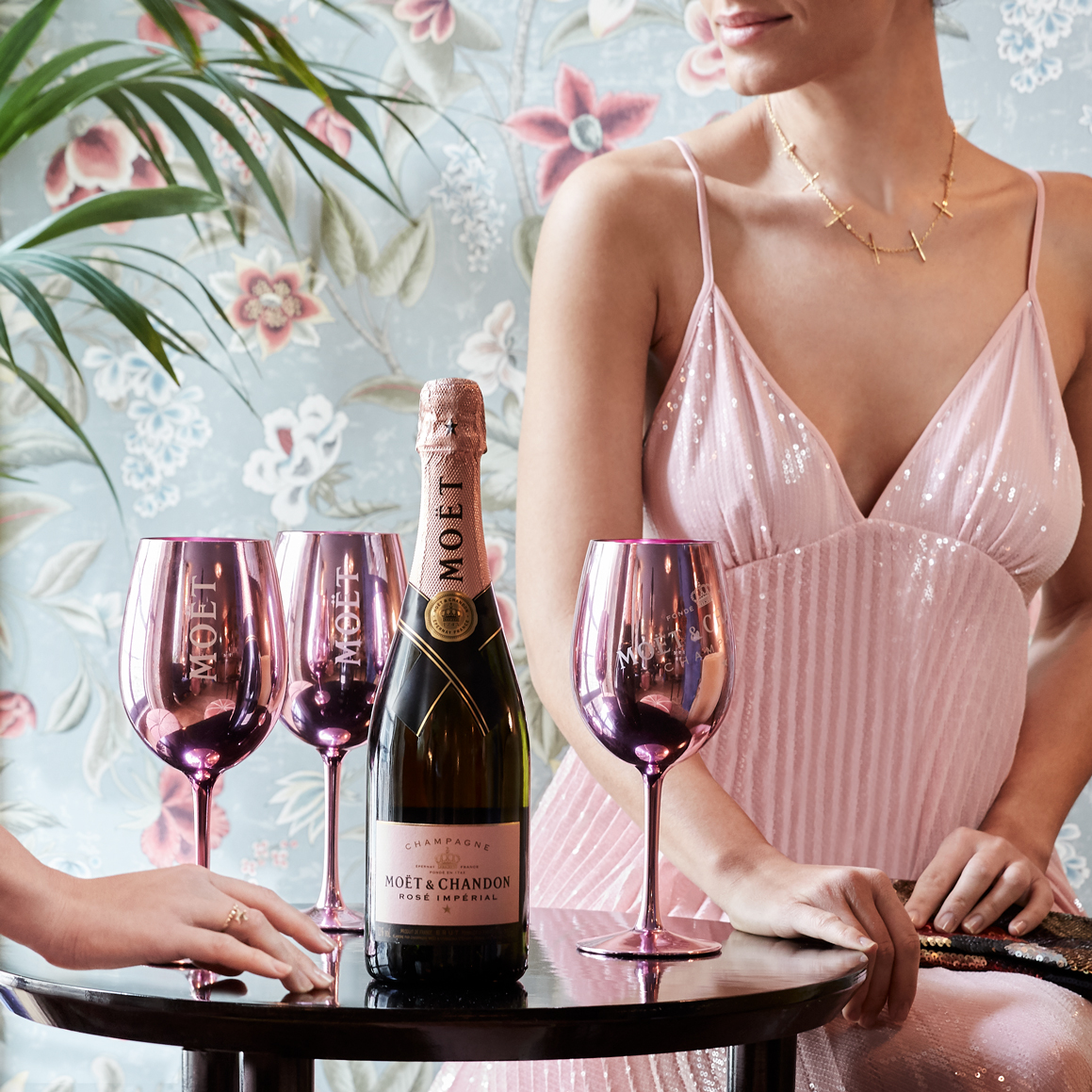 Today as rosé champagne becomes a preferred choice of wine connoisseurs, fashion icons and foodies alike, the world's love affair with Moët & Chandon's rosé champagne collection grows stronger and stronger as it stands out by its quality and flavour.
Rosé Impérial is a spontaneous, radiant, romantic expression of the Moët & Chandon style, a style distinguished by its bright fruitiness, its seductive palate and its elegant maturity. A captivating bouquet of lively, intense bouquet of tasting notes of red fruits with floral nuances of rose and a slight hint of pepper.
Thanks to their red wine component, Moët & Chandon's rosé champagnes are an ideal gastronomic companion. Because great care goes into perfecting the "red wine" component of rosé champagnes at Moët & Chandon, they stand as a testament to how beautifully the House's rosé styles may be paired with food, offering the best of both worlds by combining the light,thirst-quenching qualities of white wines, with the bold, daring complexity that wine lovers seek in a red wine.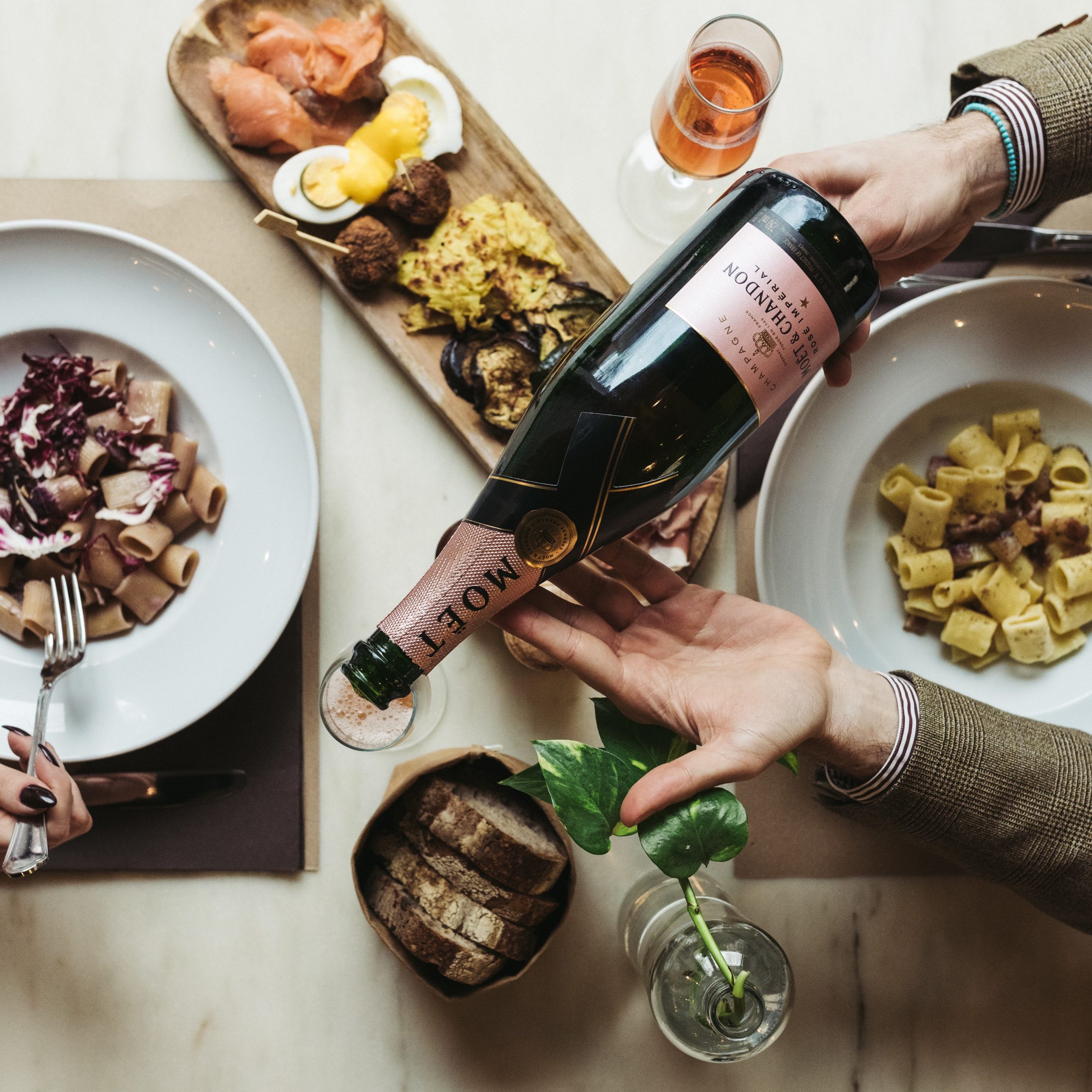 A versatile range for every foodie's palate, it is an excellent choice for diners looking for a touch of provocation with meat-based dishes, like duck, lamb, veal, or Kobe beef cooked pink, just long enough to preserve the tenderness of the meat. It is perfect for fish, given its white wine component, bouillabaisse style, with a modern, light touch and sprinkled with fresh, elegant seasonings.
The passion that goes into every bottle of Moët & Chandon is a testament to the worlds' love story with the global iconic champagne. Take delight and cherish every moment of joy this Valentine's Day with your loved one and Moët & Chandon Rosé Impérial. Pair it with your romantic night out or gift a personalised bottle to your loved one, available nationwide from grocers and independent off-licenses, RRP €60.75, with personalisation available free of charge at Brown Thomas Dublin.
VIP Promotion