We've been digging through the closets of our fave celebs, finding out the secrets behind some of their most iconic looks. From where they get their inspiration, to their favourite places to shop, we've asked the stars all the burning questions you've ever wanted answers to.
This week we're speaking to top stylist, Courtney Smith.
Courtney, what's your most-worn piece of clothing?
It has to be my leather jacket by Low Classic. It's an oversized but short leather trench coat that cinches in at the waist. I wear it all the time!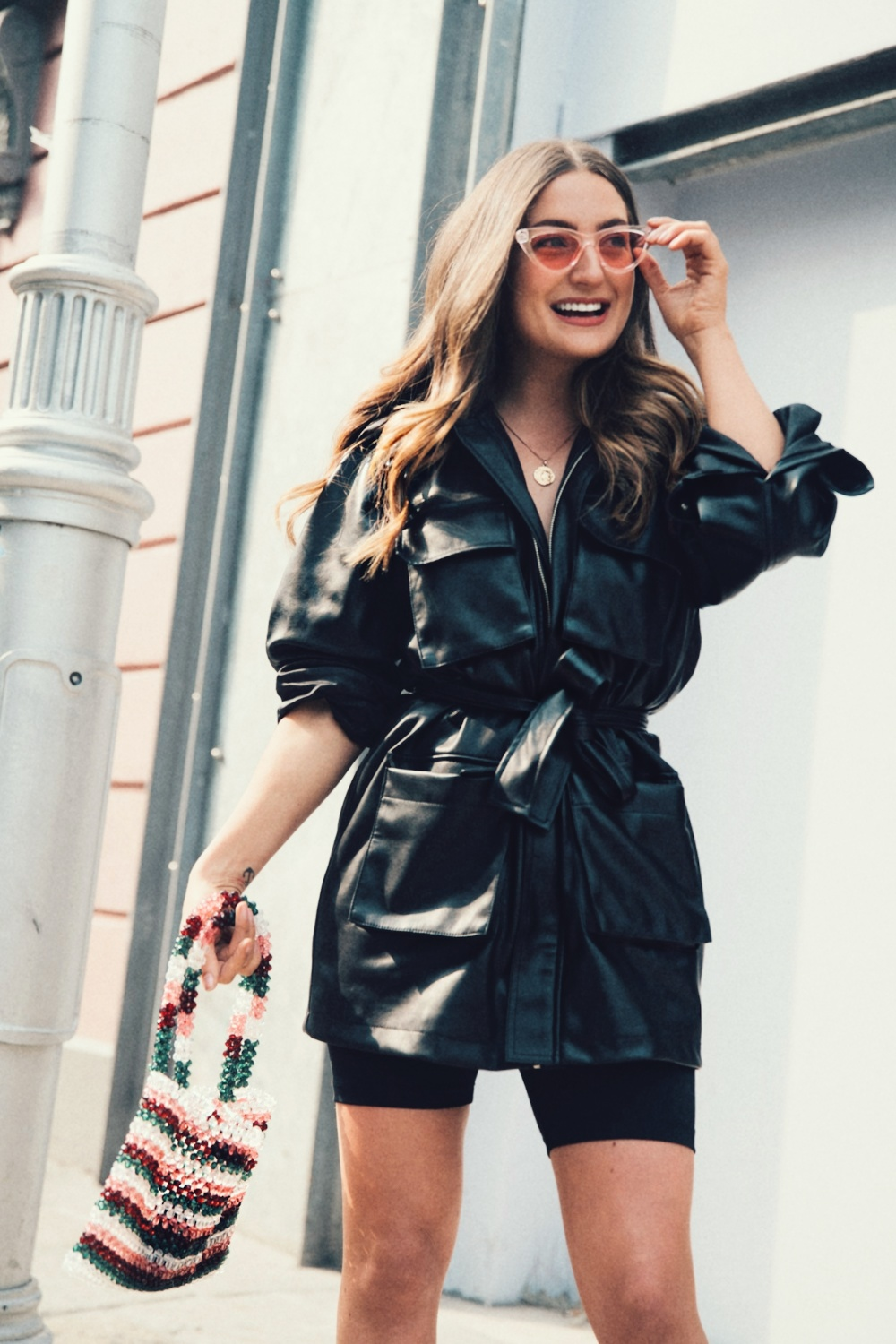 What is the most sentimental piece in your wardrobe?
Anything that belonged to my mum… I have a lot of her clothes.
Courtney, you have five minutes to get ready for a night out. What is your go-to outfit?
High waisted jeans with a statement top and heels.
What are the staple pieces you think should be in everyone's wardrobe?
Great jeans, cool but comfy flat boots and a leather biker jacket. It sounds predictable but you can't beat the classics.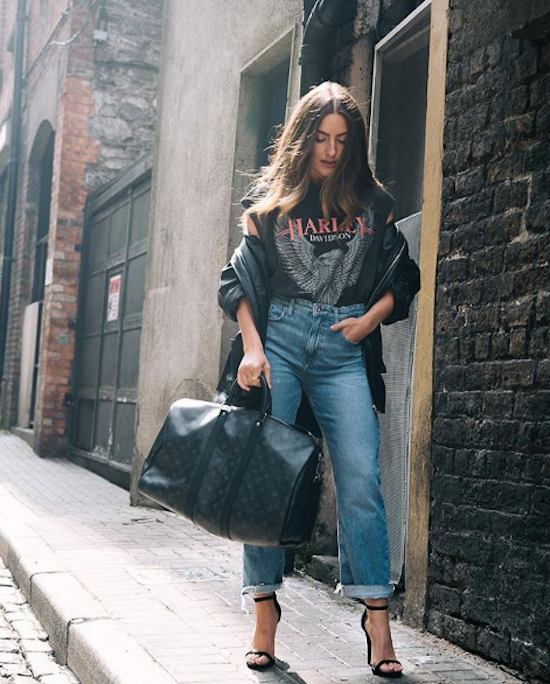 What are your staple pieces for a holiday wardrobe?
A giant hat and a swimsuit that can double up as a bodysuit.
What's been your biggest investment buy?
My Manolo Blahnik army green ankle boots… I got them about seven years ago and have had them reheeled about 10 times because I wear them to death.
What's your favourite brand to shop with?
Currently, 16 Arlington. Love me some feathers!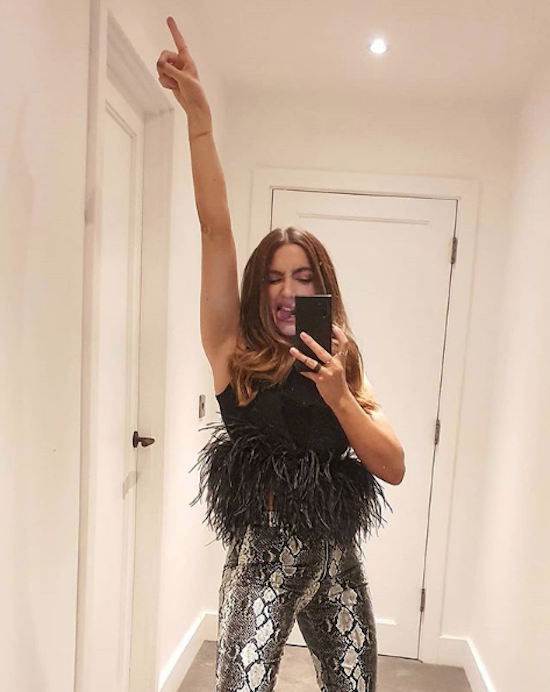 What's the best style advice you've ever received?
Wear something that makes you or someone else smile.
Are there any outfits/trends you regret wearing?
Not really. I mean, I've definitely had some bad fashion moments but I do think it's all about experimenting and playing with fashion and trends.
What outfit makes you feel the most comfortable?
Feathers, snakeskin and sequins – not comfy, but definitely me.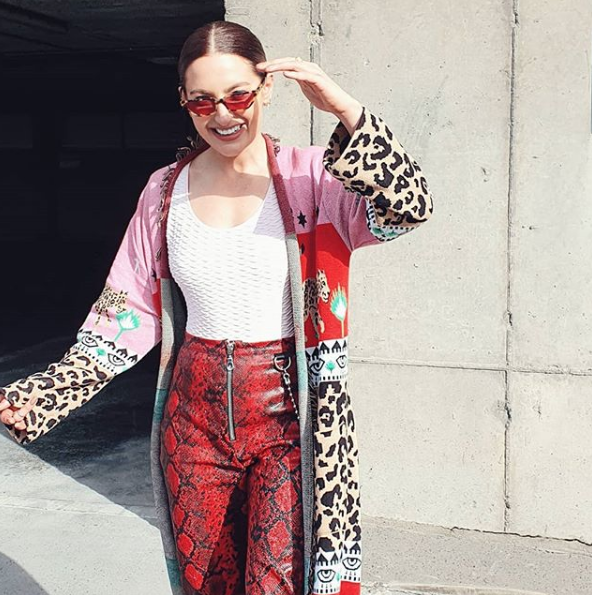 What are you lusting after at the minute?
I have my eye on some killer yellow boots by Paris Texas.
Is there a particular piece of jewellery that you wear all the time?
A gold Claddagh ring that once belonged to my mum and Nana, plus a gold, antique, Joan of Arc pendant I got for my 30th birthday from my boyfriend. I don't take them off… even for the gym.
Who is your biggest style icon?
I love Christine Centenera, Chloe Bartoli, Anya Ziourova and Emili Sindlev. They're always on the pulse of style, always innovative but true to their own personalities.