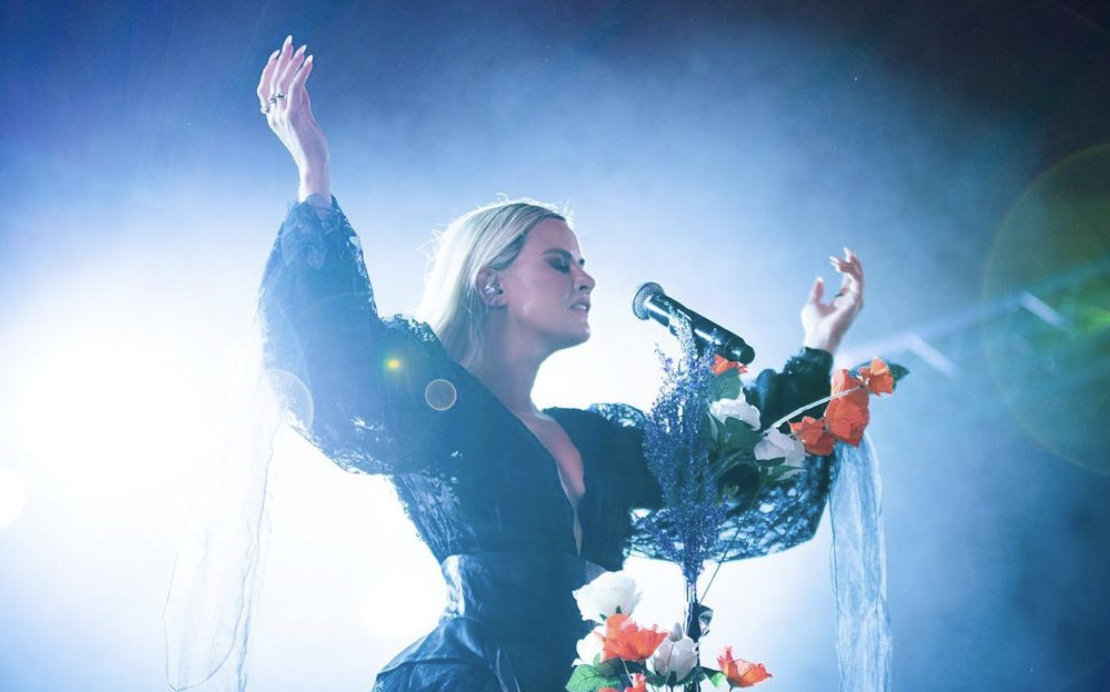 If you're patiently awaiting the chance to enjoy a gig, here's your chance as the lineup for Cork's Autumn Air Festival has been announced.
The festival is due to take place in Mitchelstown Co. Cork from September 8th to 12th of this year.
There are many acts taking to stage over the four days, including The Coronas, Lyra, Hermitage Green, Aslan, Wildyouth, Hudson Taylor and The Blizzards.
The news was shared on Instagram with the caption: "It's been two summers without Indie so happy & nervous to announce #AutumnAir – A series of 18 seated concerts in Mitchelstown in September."
BellX1, The Frank & Walters, Roisin O, Tolü Makay, Jerry Fish will also perform at the festival, as well as Stephanie Rainey, Something Happens, Aimée, Liam Ó Maonlaí & Cormac Begley, The Scratch, True Tides and Royseven.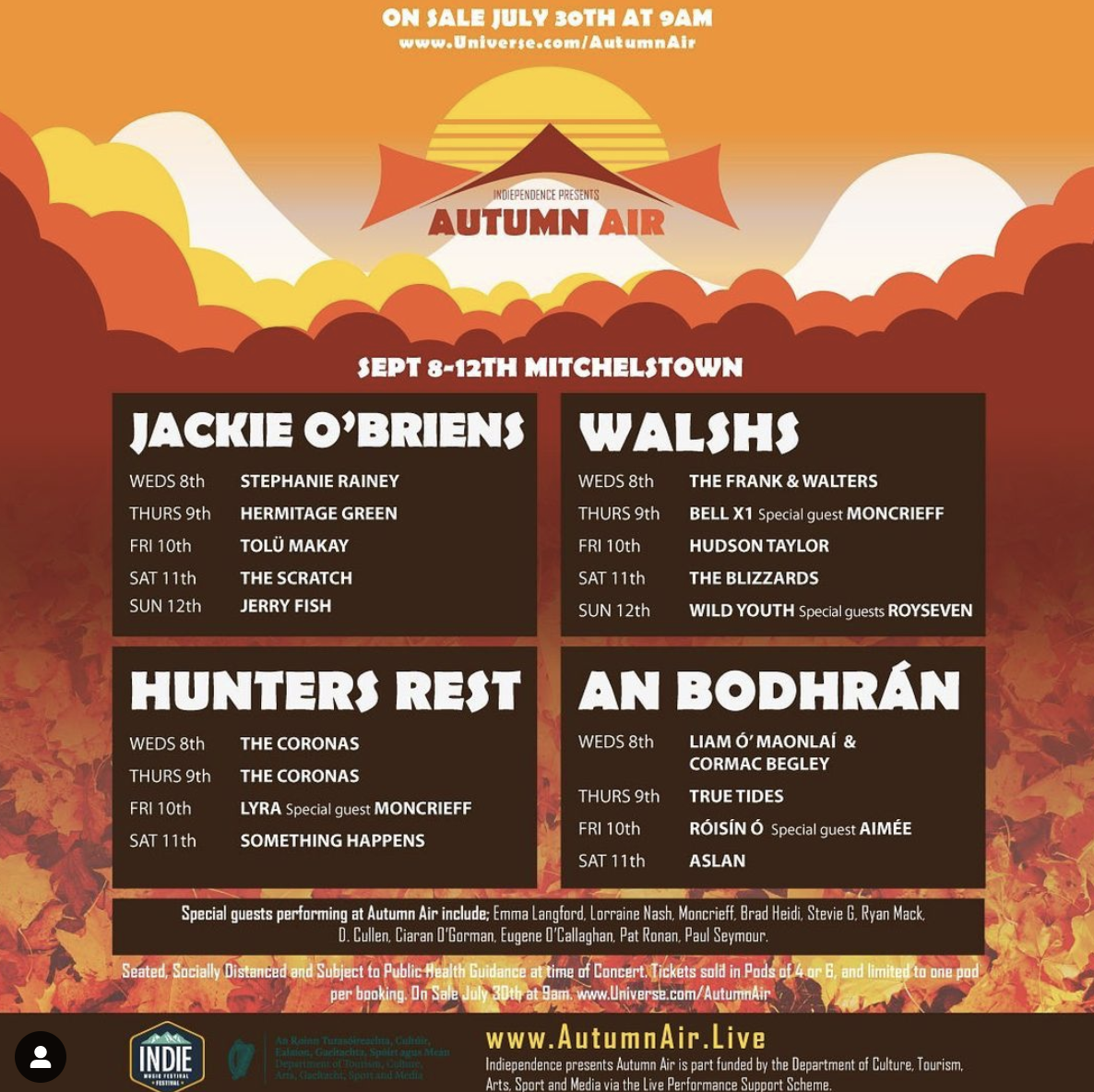 Managing director of Indie/Autumn Air, Shane Dunne shared, "It's a real pleasure to bring more quality artists and some old friends back to Mitchelstown for Autumn Air.
"It's where we started and it's a special place for everyone who has played here, been to the festival and had good times with us over the years."
He added: "A huge thanks from us all at INDIE to the venues and everyone in Mitchelstown who have made these amazing shows happen, we hope you enjoy them. It's good to be back."
The festival will be run in compliance with public health guidelines at the time, with tickets being sold in pods of four or six, and the lead booker will be asked to provide contact tracing information.
Tickets will go on sale at 9 am this Friday, July 30, and will be available to purchase here.