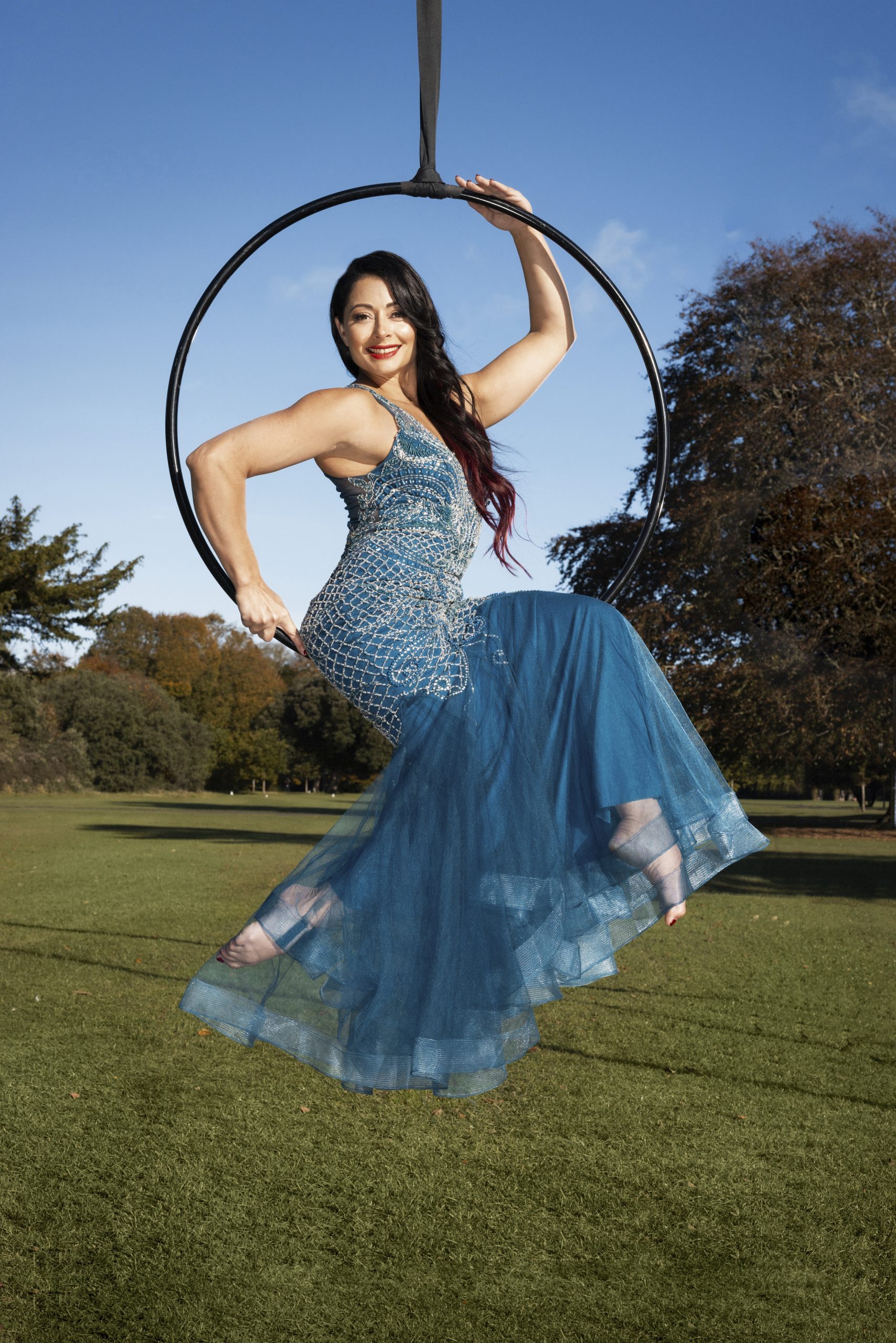 Twirling and moving with the ease and elegance of a swan, Lisette Krol mesmerised not only the VIP team during our photoshoot, but everyone else out on their morning walk through St Anne's Park, Dublin. People of all ages stopped and stared in awe, and we can't blame them. Watching her work is truly breathtaking; the creativity, sportsmanship and control she has over her body is second to none.
After spending a decade honing her skills, the Venezuelan native is in a league of her own, taking home three world championships for Ireland and most recently being crowned the winner of Virgin Media's The Big Deal. A master of her craft, Lisette now passes her wisdom onto others through a string of classes in her studio, Tribe Fitness. In her own words, it's a safe space for people to try something new, without any scrutiny or raised brows. What she, and others in her studio do, is not for the male gaze, it's art, and should be looked upon as so. And for that, we celebrate.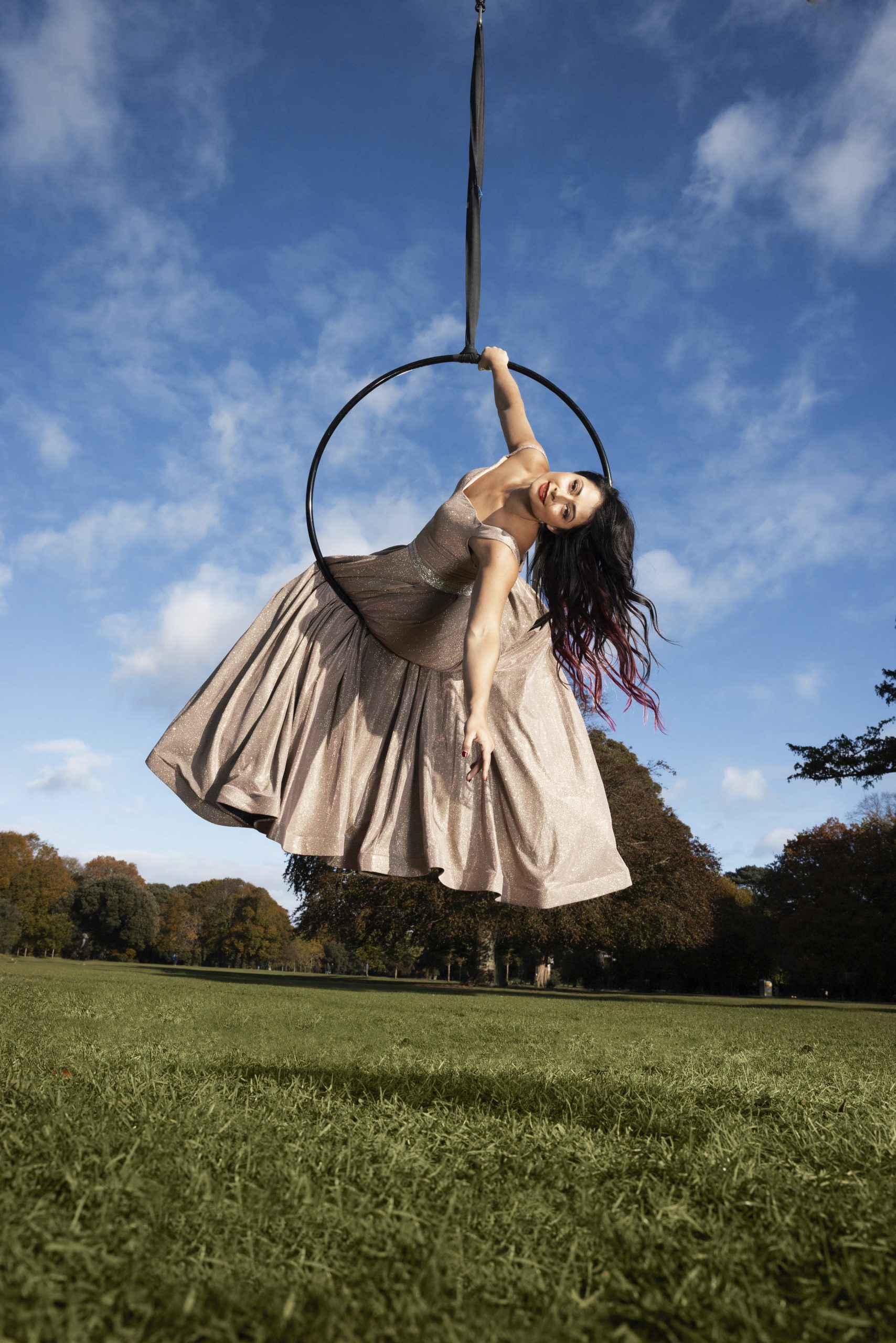 Lisette, what you do is stunning. We're blown away!
When it comes to live shows and what you saw during the photoshoot, people are generally just impressed with my strength and power in the moves I do. I feel like people don't even care about the sexy stuff…pole had a stigma, but people nowadays are just in awe, commenting on how beautiful it looks. I really love that and those reactions.
You have such control over your body and you're so dedicated to it – how long has it taken to master?
I've been doing pole for ten years but all my life I've been an athlete. When I was young, I was a swimmer. If I wasn't doing that, I was playing volleyball or running and climbing mountains. I was into sports more than dancing, but then in Venezuela I started doing acrobatics and working in a theatre company. I was acting and learned how to get into character. That's really important now for what I do. I'm very theatrical on stage, I love to have a story and a theme.
When you moved over to Ireland, was it to progress this side of your career and follow opportunities, or for personal reasons?
That's a funny story. My dad used to live here with my brother and sister, they went to school, did their Leaving Cert and went to college. I had a really good job back home and I didn't want to leave. I followed them over, absolutely hated it. I think it was mainly the weather because it was always raining. I didn't even own a jacket before I came here, never mind a hat or gloves [laughs]! I really missed everyone back home so returned to Venezuela but decided to try again, and now I've been here for 16 years. I love it. Ireland is my home now.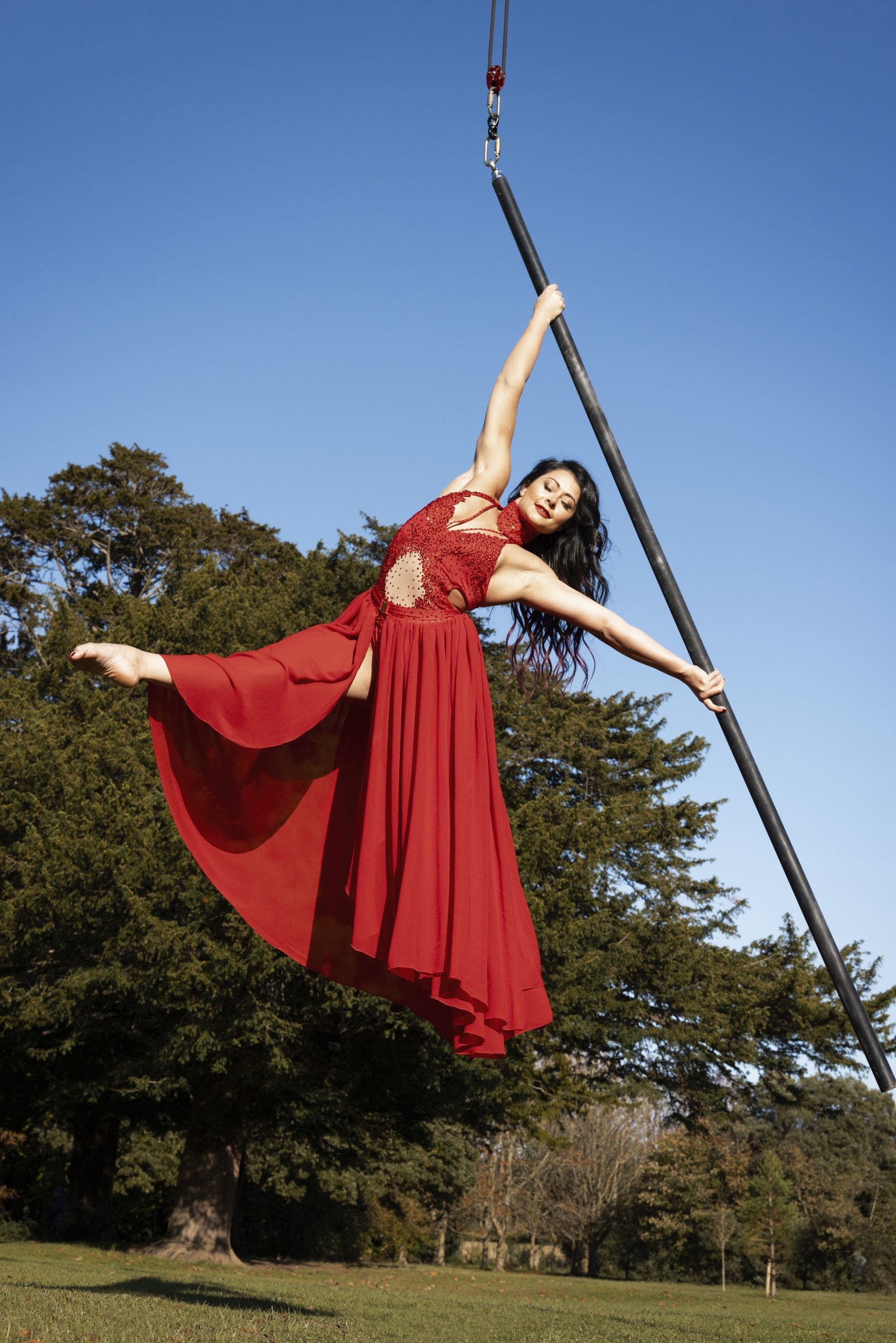 Tell us about how you got started with the aerial work.
I used to dance in The George and The Dragon, the gay clubs in Dublin. It was really fun. We'd do our own choreography and for the drag queens too. It was an amazing thing to be involved with. I performed at Gay Pride and met my friend Terrie, we started to train together and became doubles partners.
From there, you went on to become a three time world champion, that's a huge deal!
Yes! The first time we competed it was really exciting. We were the new people, and very young. We went to the UK with no money or sponsors. Pole was very new, and some people still didn't see it as a sport. We funded everything ourselves and put our heart and soul into it. The competition works off points so there's certain things you have to do, showing off tricks, strength, flexibility etc. We got a good name for ourselves and more jobs off the back of that. We were the first world champions for Ireland.
And then you moved into tv and appeared on Britain's Got Talent before Ireland's The Big Deal which you went on to win. How did that feel?
The Big Deal was such an amazing experience. It was so much fun. It was all filmed in June, the country was just opening and the majority of entertainers didn't have a job for 18 months. We all went from our living rooms to the 3Arena so it was amazing. I had a pole at home and during lockdown I taught thousands of Zoom classes so I was able to keep paying the rent on my studio. That kept me fit, and then when I got the call for the show, I was able to go to the studio and prepare my routines.
What was your relationship like with the judges, did you have any interactions with them?
We didn't get to meet them, which was sad. Due to Covid-19, we all kept our distance but since the show has finished, I've been talking to Lyra on social media. She's just amazing. She was so supportive, and Deirdre as well.
How has the general reaction been since winning?
Oh, it's been amazing! My students are like my family, and they were so supportive. My neighbours in Trim too. We have a massive WhatsApp group with everyone on the street and they were texting me lovely messages. It was great.
People have huge admiration for what you do. You mentioned a bit of a stigma earlier, do you think that's diminishing now?
I think it depends on what you show. I won't deny there is another side of pole. I won't push that to the side, because it's part of what we do – but I don't…I lean more into the art and sports side, but my friends do the sexy stuff. I don't think it's anything bad. The most important thing for me is to have a safe space in my studio for women to explore, dance and try new things. Ireland has become more open about it. I think we're moving in the right direction.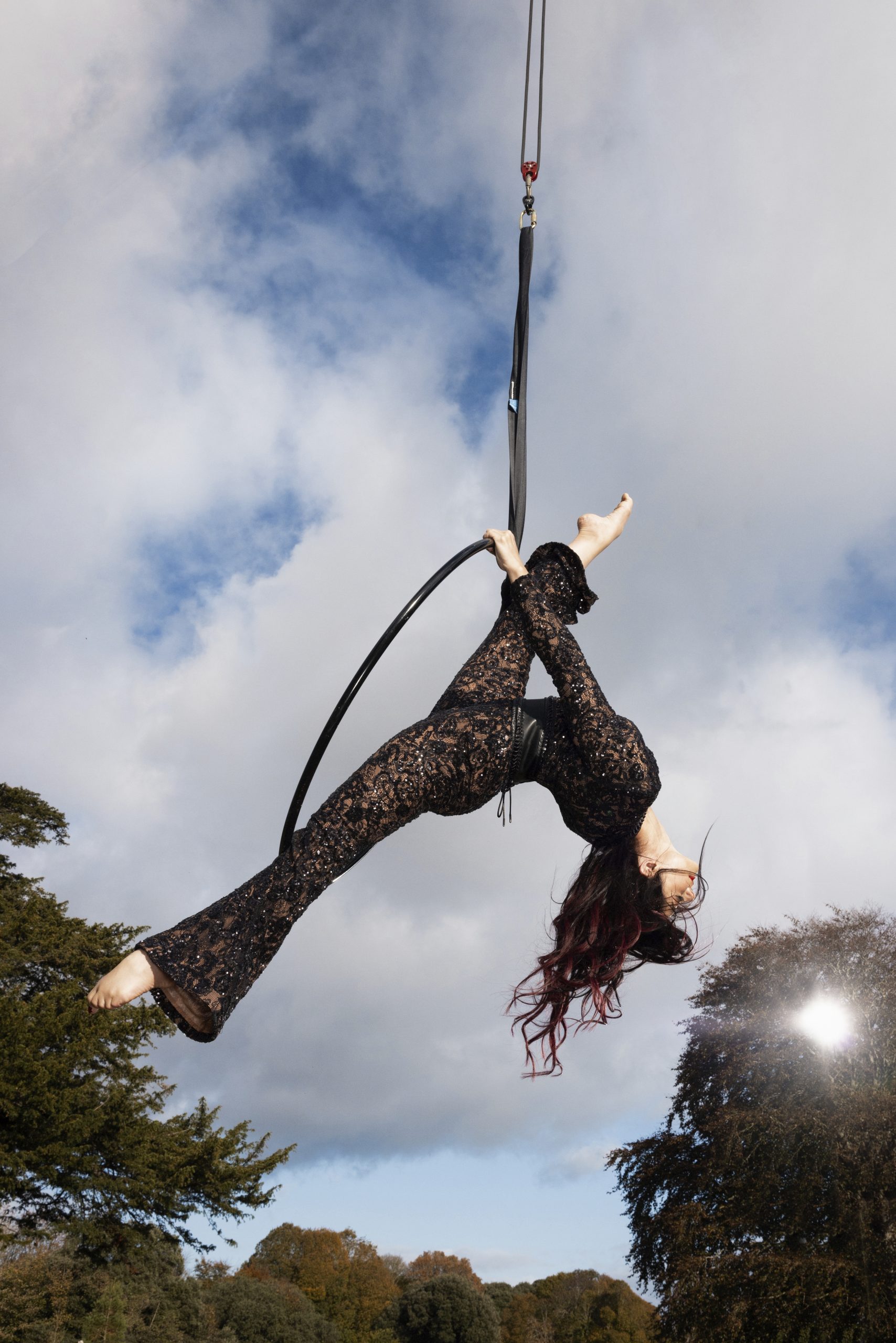 You're such an advocate for female empowerment and we love to see it.
We're amazing people. I think it's important to see that. In my studio, you can't imagine how many people with different backgrounds walk through those doors. We have nurses and doctors who come straight in after a massive shift because they can't sleep and want to work out. They're my heroes. I hear so many stories and I'm blown away. Women are a force of nature.
Absolutely! And Lisette, you've another big thing coming up; a wedding!
Yes, myself and Neil were supposed to get married in August but due to Covid, pushed it back until next year. We had initially planned to marry abroad but now that we have a dog, we want him to be part of it. Once both of our families are here, that's the most important thing.
It was your work which brought you together in the first place. How sweet?
Yes, I was teaching a seminar on flexibility for a group of men in a gym and martial arts class. It was very different to what I'm used to. There was this guy, tall and super muscly and I didn't think he was going to do very well in my class [laughs]. Afterwards, he came up to me and said he was really inspired to further improve his flexibility and started coming to the studio. My classes are 95 percent women and then this guy and his friend arrived. It was hilarious. He invited me out for dinner and we started dating.
We've been together five years now, we're engaged and bought a house together. He's a prison officer so has a 12-hour shift and then trains for Iron Man races in his free time. We're a good team; he supports me and I support him. Whenever he has a competition or a race I'll go watch him, and then when I have a show, he'll do the same. It works so well – and I hope it continues.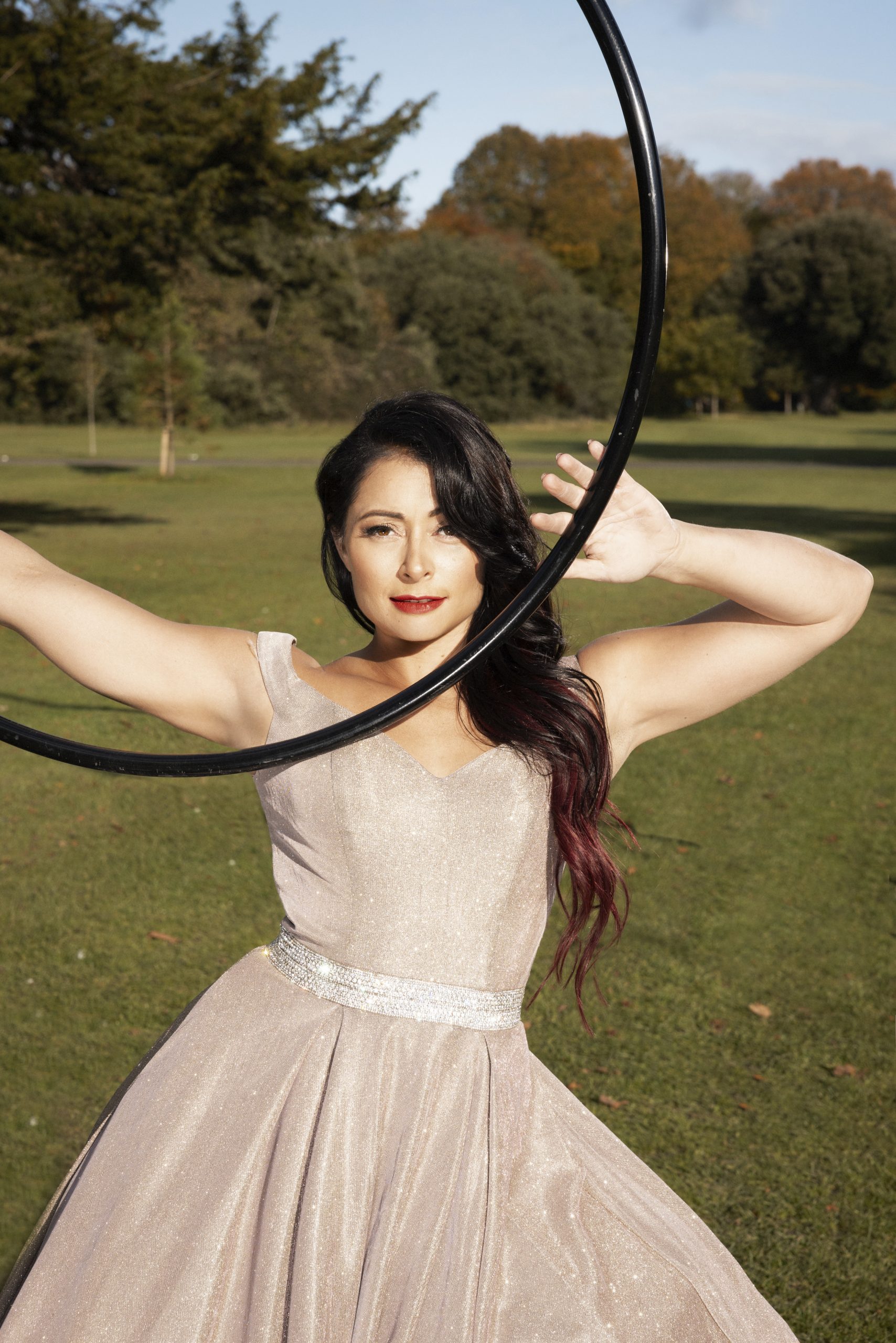 Interview: Michelle Dardis
Photography: Evan Doherty; thisisevan.com
Hair and Makeup: Lisa Smyth; sponsored by Charlotte Tilbury and Kevin Murphy
Styling: Zeda The Architect