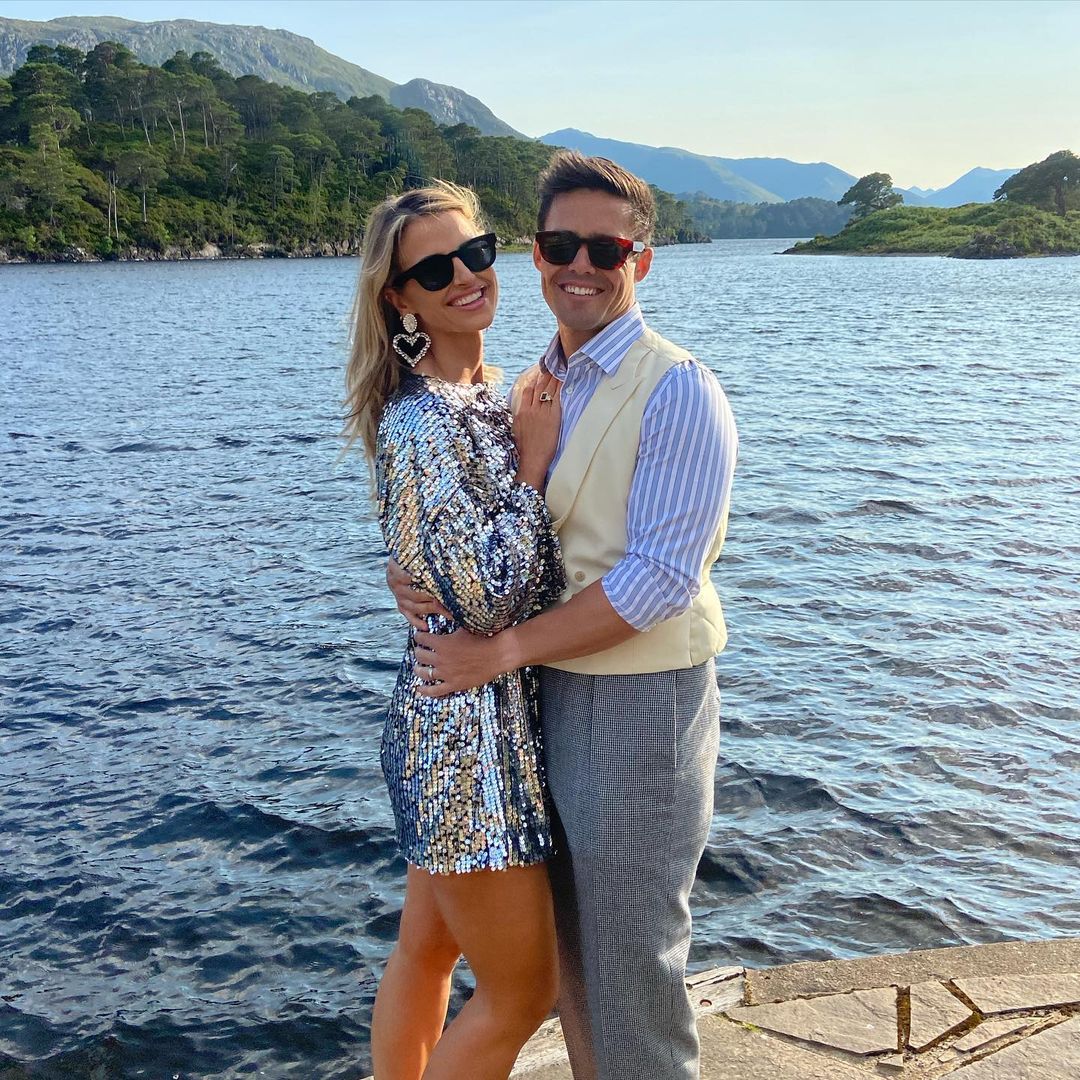 Wouldn't we all love to be in the sun right now?
Vogue Williams is giving us all the paradise content we need as she shares snaps from her family holiday to the Maldives.
Posting a picture of herself and husband Spencer Matthews on the beach Vogue wrote, "Someone forgot to @barebyvogue before we left. This place is just breathtaking, I've always admired it from other peoples pictures, we finally made it ourselves! @kuramathiisland."
Vogue also shared snaps of her children Gigi and Theodore on her stories, saying the long journey was "worth it."
She also let followers know that this vacation would be the first time her children would be sharing a room.
"T and Gigi are sharing a room tonight… a tester for at home when the new baby arrives. This should be interesting," She wrote, later showing a picture of Gigi in her bed sarcastically commenting that it was "going really well".
Hopefully they get used to it over the trip!
Vogue is expecting their third child with Spencer Matthews and the couple have recently revealed that they are having a boy.
She told Hello! Magazine her first born is happy with the news, "My sister asked Theodore if he wants to have a brother or sister and he replied: 'A brother! I don't want a sister, I already have a sister.' So he's delighted," she added.
We can't wait to see the rest of the holiday content while we watch from at home in Ireland, give us all the virtual sun you can!